Winner of our Wolgan Valley Resort nature getaway
Date: 11-Oct-13
Author: Planet Ark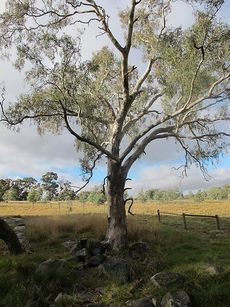 With 500 heart warming entries to our backyard memory competition, choosing a winner for the Wolgan Valley Resort and Spa nature getaway was no easy task!
A massive thank you to the entrants who showed that nature isn't "out there," but in their hearts, childhoods and now their home. Trees and nature provided our entrants with everything from shade to solace, an afternoon snack, wonderful wildlife encounters, adventures, playgrounds, and for our winning entry, a best friend. When asked about their fondest backyard memory, Meron Wilson responded:
"Playing in the River Red Gum that had fallen over and kept growing sideways. It contained a fantastic swaying loft bed, a horse that cantered, and an eyrie from which to look out for marauding brothers. It was also a home to a dynasty of magpies that made riding the bike past to collect the mail in spring a heart thumping race with head down and one hand wildly waving a stick. That tree was my best friend."
Congratulations Meron! The team at Planet Ark hope you enjoy creating some new fond memories in the Wolgan Valley to bring home.
While National Tree Day has passed for another year, it isn't the end of getting outside and engaging with nature! Check out these cool ideas to make everyday Tree Day in your life. The other good news is that we've just set the dates for Tree Day 2014! Get your diaries out and mark it down - Schools Tree Day will be Friday 25th July, and National Tree Day will be Sunday 27th July.