The National Tree Day program has seen Australian communities plant almost 26 million trees, since 1996. These trees have been supplied through fundraising and campaigns at a local level.
Our goal is to further support Australian communities with their planting efforts, by providing financial support where seedlings are needed most. To do this, we established The Seedling Bank program.
What is the Seedling Bank?
The Seedling Bank program launched in 2019 with the central goal of supplying native seedlings to schools and community groups around Australia.
Financial grants are awarded directly to successful applicants to get seedlings in the ground and help restore our unique Australian landscape.
"Trees provide the very necessities of life itself. They clean our air, protect our drinking water, create healthy communities.

They are the Earth's heat shield; they keep us cooler in cities and protect us from sunlight."
"The best time to plant a tree was 20 years ago. The second best time is now."
How the program works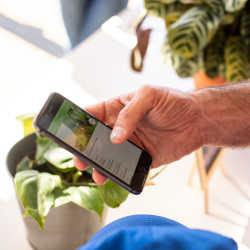 1. Donations secured from individuals & businesses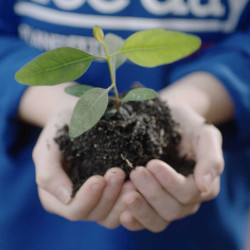 2. Grants awarded to successful applicants
Applications on hold due to COVID-19.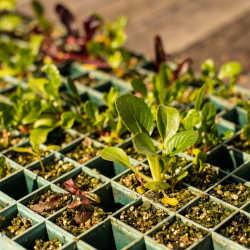 3. Seedlings purchased from local nurseries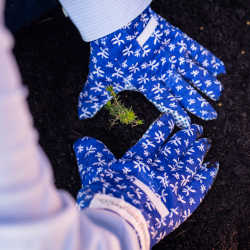 4. Community plantings across Australia

Meet some of our beneficiaries so far...
Friends of Lake Claremont - WA
The Friends of Lake Claremont (FOLC) group are based in Perth and have been regenerating the lake Claremont area for over 30 years. This area was previously used as a rubbish tip and golf course, however, has been revegetated with native plants to re-establish the area as a critical location within the South West Australian Biodiversity Hotspot. The planting activities funded by the Seedling Bank grant have continued efforts to improve and restore critical habitat for a number of endemic plant and animal species, including the endangered Carnaby's Black Cockatoo.
Wilsons River Landcare - NSW
The Wilsons River Landcare group are based in Lismore, northern New South Wales. The lowland subtropical rainforest in this area has been reduced by a staggering 99%, with only 1% of its former range currently remaining. The Wilsons River group used their Seedling Bank grant to bring the local community together to continue restoring and expanding this endangered ecosystem, particularly in riverbank rainforest areas.
Friends of Moana Sands Conservation Park - SA
Moana Sands Conservation Park is an area south of Adelaide that boasts both environmental and cultural significance. The area is home to significant Aboriginal cultural heritage sites, that include many archaeological artefacts and burial sites. The Friends of Moana Sands used their grant to plant seedlings with the goal of protecting both the cultural heritage of this area and restoring the sand dunes that provide crucial habitat for native bird and reptile species in the region.
Mulgrave Landcare - QLD
Mulgrave Landcare, based just south of Cairns, used funding from The Seedling Bank to plant native trees in the Mulgrave River catchment area with many members of the local community. A central goal of this group is to restore degraded wetland and riparian areas. In addition to providing habitat for endemic flora and fauna, restoration of this area will improve the quality of water flowing out to the Great Barrier Reef.
Community-led projects around Australia are helping to restore our unique landscape.
Together we can create positive change.
You can help. Donate today.