What is The Seedling Bank?
Since 1996, National Tree Day has seen Australian communities plant almost 26 million trees. The Seedling Bank aims to further support these dedicated volunteers with their planting efforts by providing financial support where seedlings are needed most.
The program launched in 2019 with the goal of supplying native seedlings to schools and community groups around Australia. Financial grants are awarded directly to successful applicants to get seedlings in the ground and help restore our unique Australian landscape.
So far, 132 groups have received funding through Planet Ark's Seedling Bank and almost 80,000 seedlings have been planted around Australia.
The Seedling Bank supports projects both big and small throughout the year, as we believe every day is Tree Day.
How the program works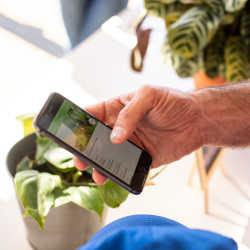 1. Donations secured from individuals & businesses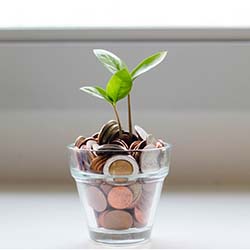 2. Round 2 Grant applications closed. 2024 Grants - will open in December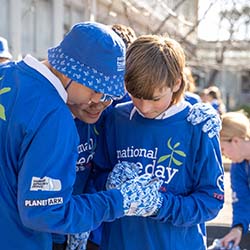 3. Seedlings purchased from local nurseries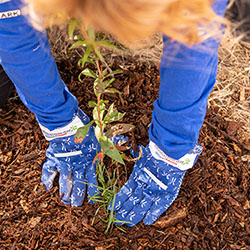 4. Community plantings across Australia
To apply, just log in and add your application to your registered National Tree Day event.

Meet some of our beneficiaries so far...
Friends of Lake Claremont - WA
The Friends of Lake Claremont (FOLC) group are based in Perth and have been regenerating the lake Claremont area for over 30 years. This area was previously used as a rubbish tip and golf course, however, has been revegetated with native plants to re-establish the area as a critical location within the South West Australian Biodiversity Hotspot. The planting activities funded by the Seedling Bank grant have continued efforts to improve and restore critical habitat for a number of endemic plant and animal species, including the endangered Carnaby's Black Cockatoo.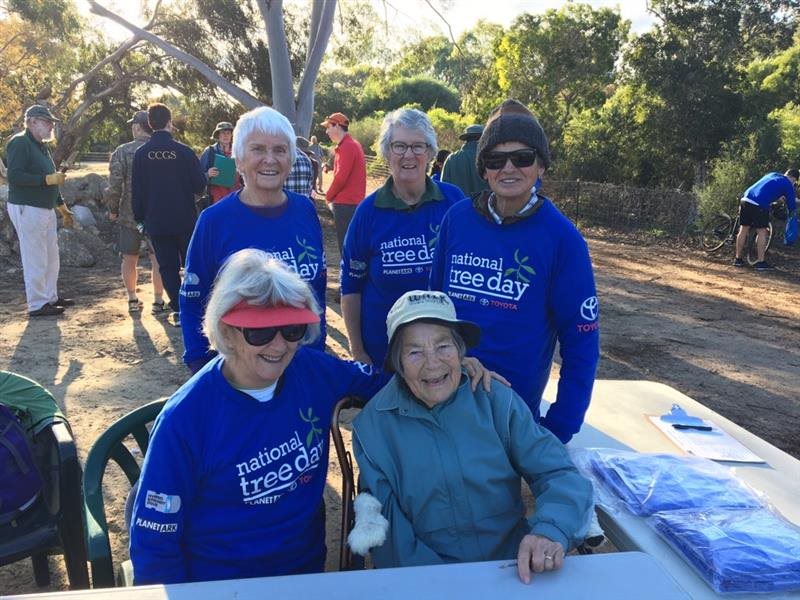 Wilsons River Landcare - NSW
The Wilsons River Landcare group are based in Lismore, northern New South Wales. The lowland subtropical rainforest in this area has been reduced by a staggering 99%, with only 1% of its former range currently remaining. The Wilsons River group used their Seedling Bank grant to bring the local community together to continue restoring and expanding this endangered ecosystem, particularly in riverbank rainforest areas.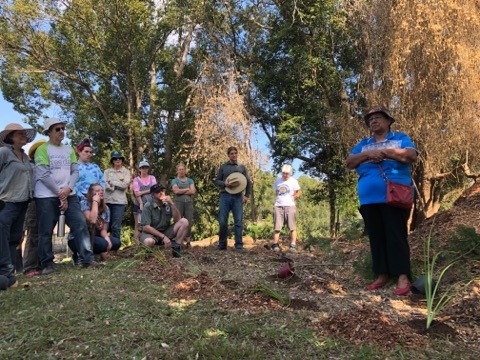 Friends of Moana Sands Conservation Park - SA
Moana Sands Conservation Park is an area south of Adelaide that boasts both environmental and cultural significance. The area is home to significant Aboriginal cultural heritage sites, that include many archaeological artefacts and burial sites. The Friends of Moana Sands used their grant to plant seedlings with the goal of protecting both the cultural heritage of this area and restoring the sand dunes that provide crucial habitat for native bird and reptile species in the region.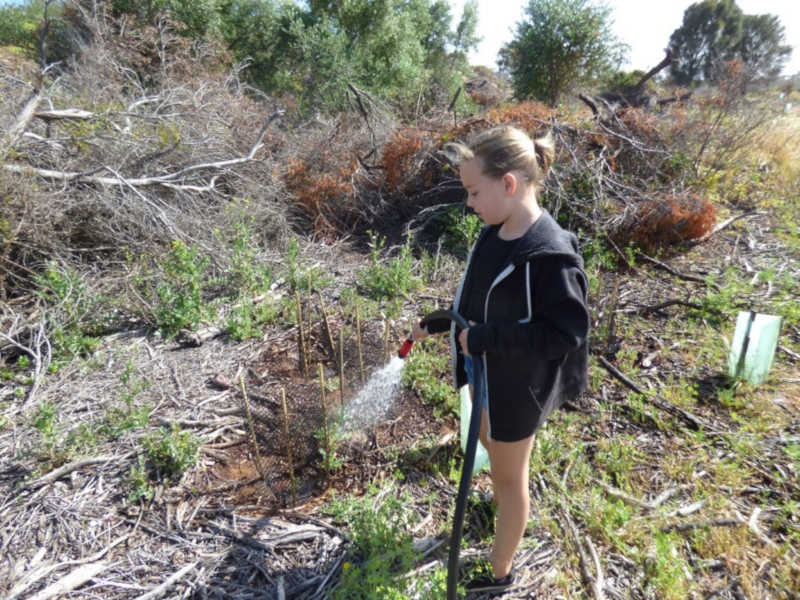 Nature Glenelg Trust and Grant High School - SA
Nature Glenelg Trust and year 9 and 10 students from Grant High School teamed up to plant 400 seedlings just outside Mount Gambier, South Australia. This project is focused on the revegetation of Mt Burr Swamp, which was a drained and degraded wetland used for agricultural grazing. This area is home to 6 nationally threatened species and this revegetation project will increase habitat and connectivity in this area.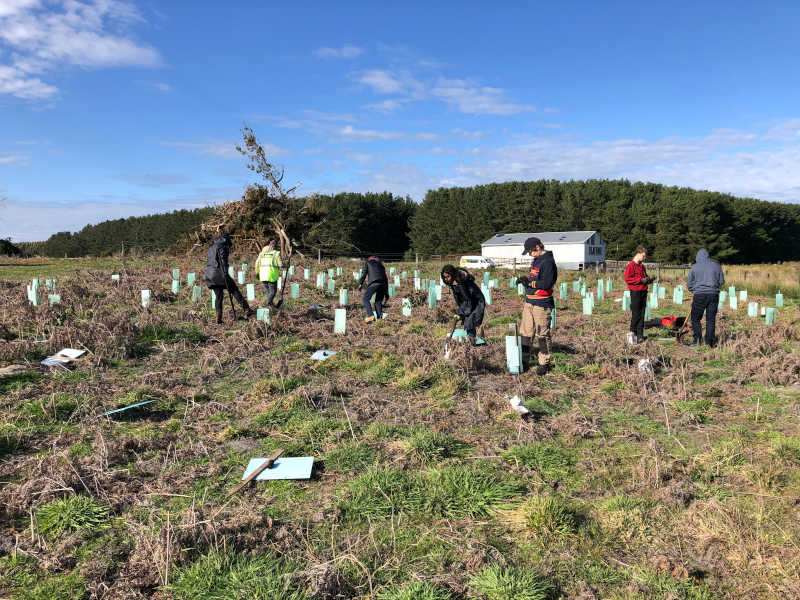 Nature Glenelg Trust and Frances Primary School - SA
Nature Glenelg Trust collaborated with Frances Primary School students to continue work on the restoration of Eaglehawk Waterhole in rural South East South Australia. This area was formerly grazing land, however it has been highlighted as a conservation priority area as it still retains plant diversity in certain parts. Revegetation activities are establishing both under and upper storey habitats and improving the quality and connectivity of these habitats to encourage native wildlife to the area.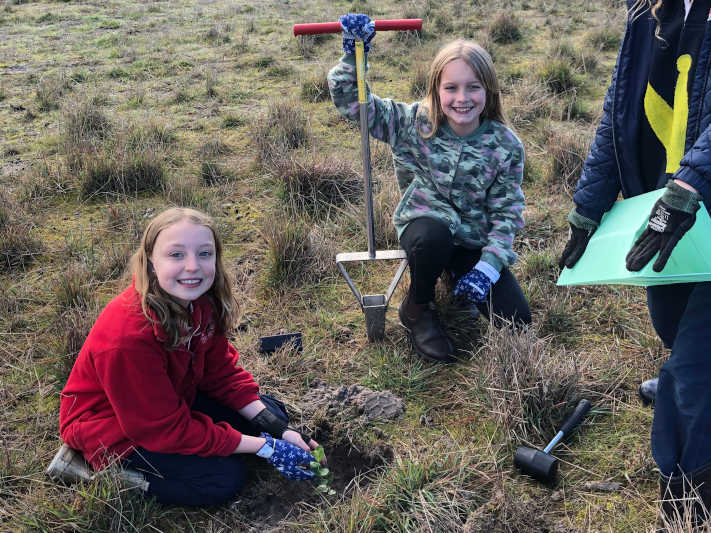 Mulgrave Landcare - QLD
Mulgrave Landcare, based just south of Cairns, used funding from The Seedling Bank to plant native trees in the Mulgrave River catchment area with many members of the local community. A central goal of this group is to restore degraded wetland and riparian areas. In addition to providing habitat for endemic flora and fauna, restoration of this area will improve the quality of water flowing out to the Great Barrier Reef.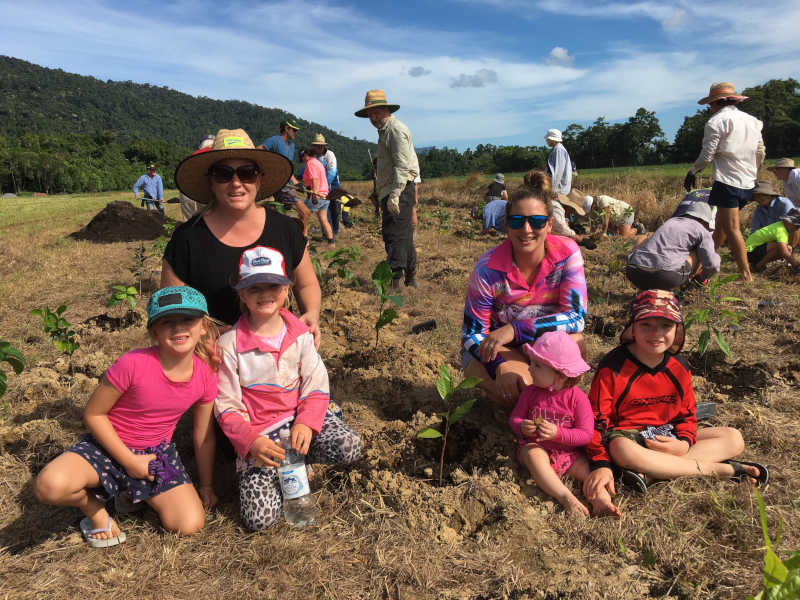 Mudgeeraba State School - QLD
Mudgeeraba State School, located in the Gold Coast Hinterland, used funding from The Seedling Bank to improve the ecological value of their school grounds. The students planted a range of small trees, grasses and shrubs, with the aim of attracting birds and insects, including the Black Cockatoo which is found in the area. Undertaking this project was also an opportunity for participating students to learn about biodiversity, the importance of native plants and how to plant seedlings.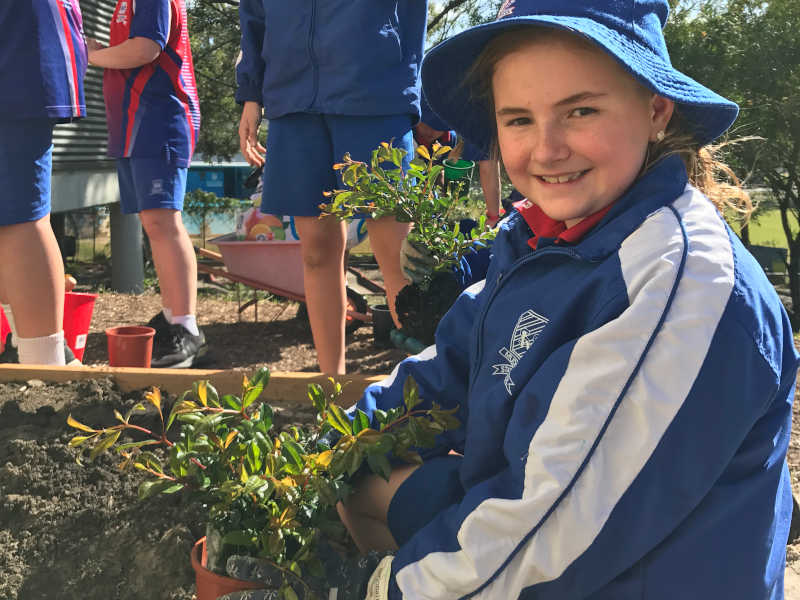 Brettacorp - QLD
Brettacorp, located in Tully, North Queensland, have spent years working on conservation and revegetation projects in the Cassowary Coast area. The Seedling Bank funding was used to continue the development of a forest, which will increase biodiversity in the area, provide habitat for native animals, including the Southern Cassowary and Mahogany Glider, as well as improving water quality in the area.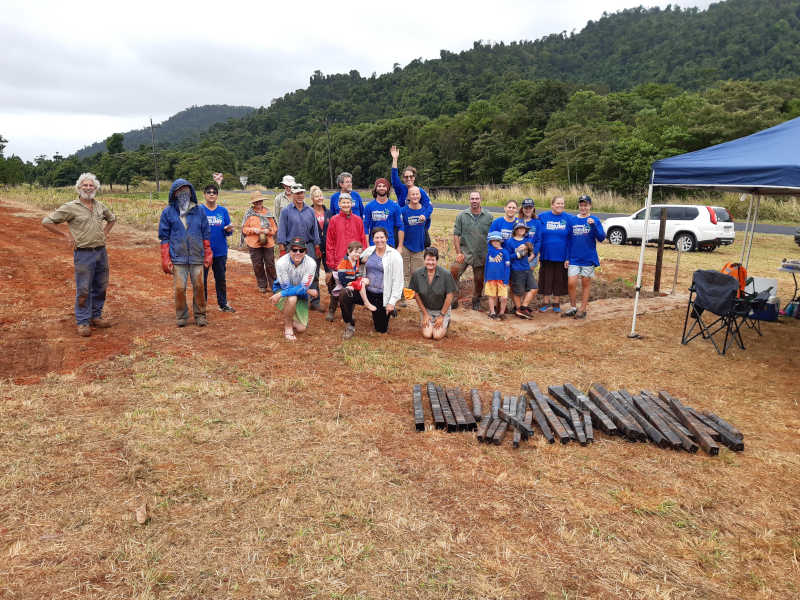 Garibaldi Landcare - VIC
Located south of Ballarat in rural Victoria, Garibaldi Landcare group used a grant from The Seedling Bank to continue work on 2 major projects. Outcomes from these projects have included the removal of invasive grasses and thistles and replacement with salt tolerant native trees and shrubs suited to local conditions, including two critically endangered tree species. Additionally, the creation of wildlife corridors, which will establish over time, linking habitats for a range of native animals.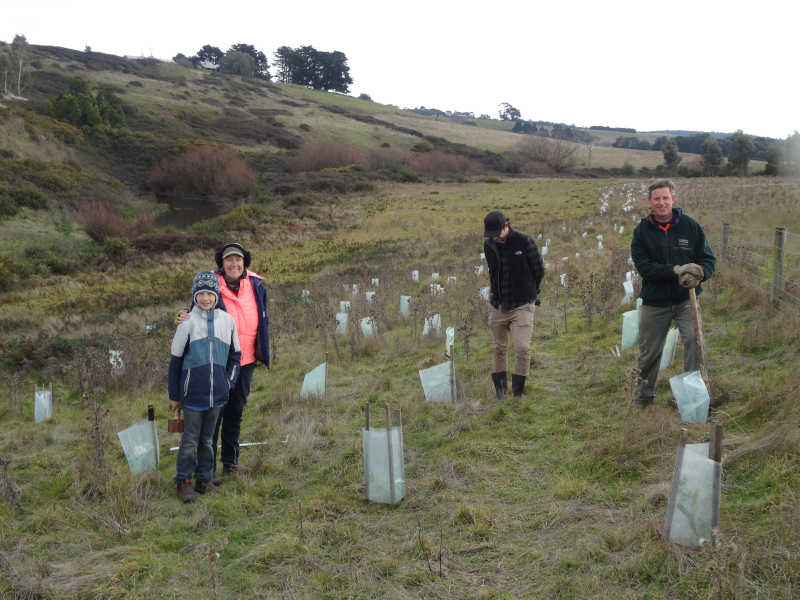 UT Creek Landcare - VIC
The UT Creek - Maintongoon Landcare Group are based in Alexandra, Victoria and work on a range of weeding and revegetation projects in the area. Funding from The Seedling Bank was used to continue the restoration of a wildlife corridor along the rail trail. The trees, shrubs and grasses planted in this area will connect and expand the existing patches of remnant vegetation and provide habitat for small mammals, birds, reptiles and insects.
Snowy Valleys School - NSW
Snowy Valleys School, located in Tumut, New South Wales, is a school that supports students with physical and intellectual disabilities. The students and teachers used funding from The Seedling Bank to undertake a project at their school to create a large native garden that will provide habitat and food for reptiles, birds and other pollinators, as well as a calming, interactive sensory garden for the students.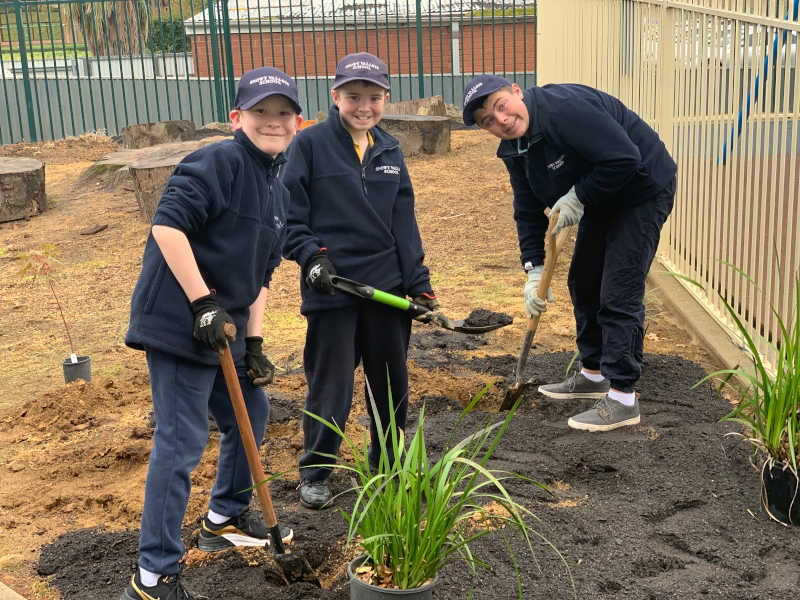 Weddin Community Native Nursery - NSW
Weddin Nursery is the first nursery propagation project to be supported as part of The Seedling Bank. Located in Grenfell, New South Wales, the nursery is in the process of propagating 1500 native seedlings that are suited to the often dry conditions in this part of rural NSW. Once developed, these seedlings will then be distributed to schools and community groups to plant as part of National Tree Day activities in the area in 2021.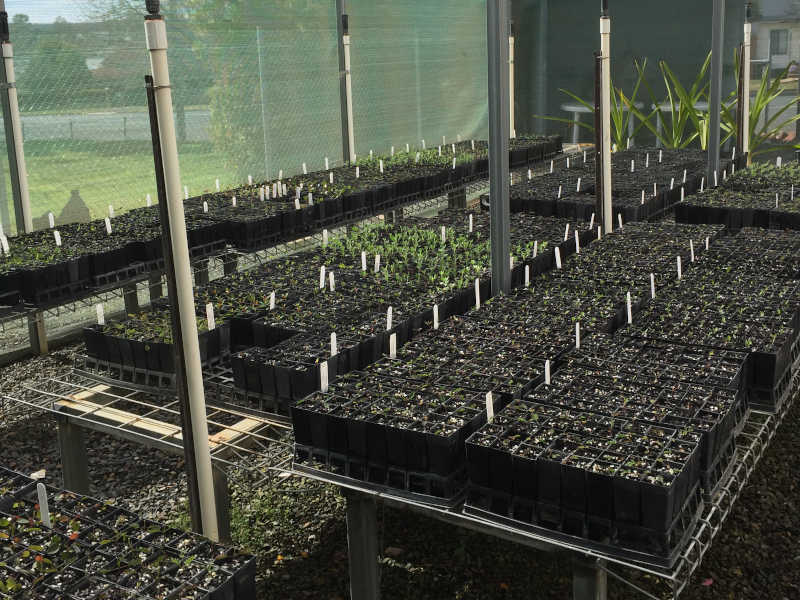 Nyirrunggulung-Rise - Manyallaluk, NT
Nyirrunggulung Rise works to create employment and training opportunities and support social infrastructure, primarily in small Aboriginal communities in Central Arnhem Land, near Katherine NT. Tree planting is one of the training and community engagement opportunities provided for Aboriginal people on welfare. With funding from The Seedling Bank, 750 native seedlings were planted across three small communities and the shade of these trees will allow for people to gather and connect out of the heat of the harsh sun, while also providing habitat and shelter for the range of wildlife that inhabits Central Arnhem Land.
WA College of Agriculture - Morawa
Morawa is a small, agricultural community in rural Western Australia, north of Perth. The students and teachers at WA College of Agriculture used funding from The Seedling Bank to plant trees and shrubs that are salt tolerant and have multiple uses such as bush tucker, carbon sequestration and habitat for wildlife. The land has high salinity and these native plants will assist in the rehabilitation of this area, promoting increased ecosystem health and biodiversity.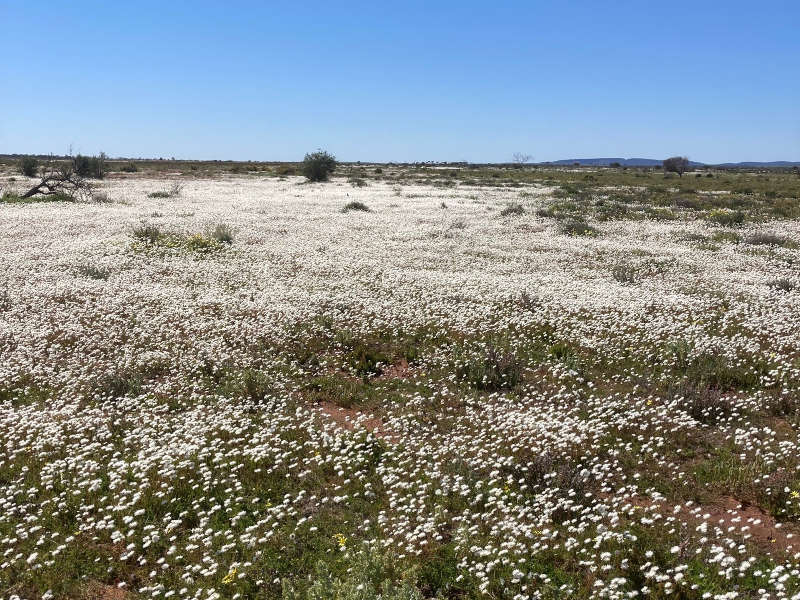 Broken Hill Landcare - NSW
Broken Hill, located in outback New South Wales, is one of Australia's oldest mining towns and also has a long history of grazing in this desert landscape. Broken Hill Landcare is taking on the task of 'greening the red' in this fragile area and regenerating land that has been degraded by mining and agricultural activities for decades. Funding from The Seedling Bank will allow this group of dedicated volunteers to continue work on the 'regeneration belt' project which began in the 1930s, to protect this arid zone oasis into the future.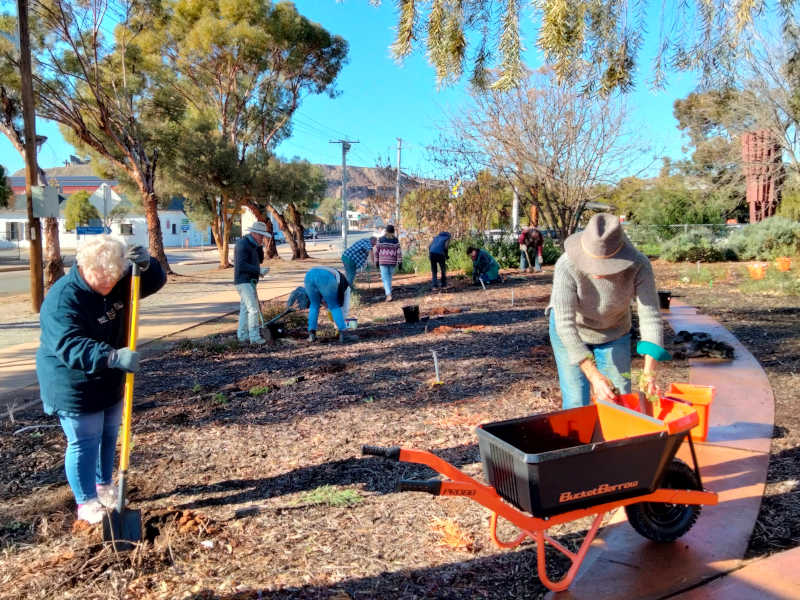 Tooborac Primary School - VIC
Tooborac Primary School, in regional Victoria sits amongst many large old trees that are used by threatened birds, mammals and the elusive brush-tailed phascogales for nesting. Though these acrobatic marsupials are mostly arboreal, they descend to the ground to hunt insects. Funding from The Seedling Bank was used by teachers and students to plant native shrubs and grasses to increase the amount of foraging habitat for the phascogales and also provide shelter from predators while they're on the ground.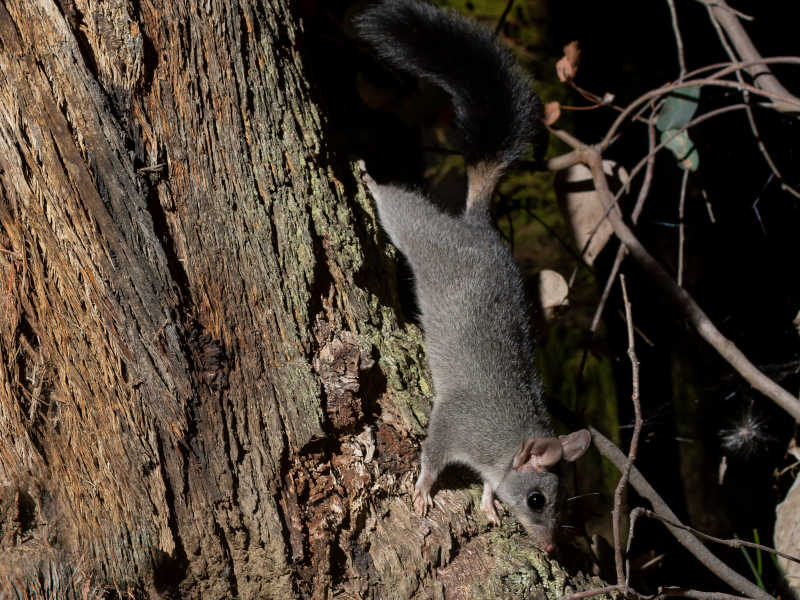 Kaleen Primary School - Canberra, ACT
Kaleen Primary School is located in the northern suburbs of Canberra, ACT, a city with so much green space it is known as 'the bush capital' of Australia. Kaleen Primary has taken a holistic approach to reducing its carbon footprint by implementing a range of programs, from waste reduction and recycling systems to sustainable water use, tree planting and other gardening projects. With funding from The Seedling Bank, students and teachers were able to continue expanding their 'carbon forest', by adding another 130 trees, shrubs and grasses.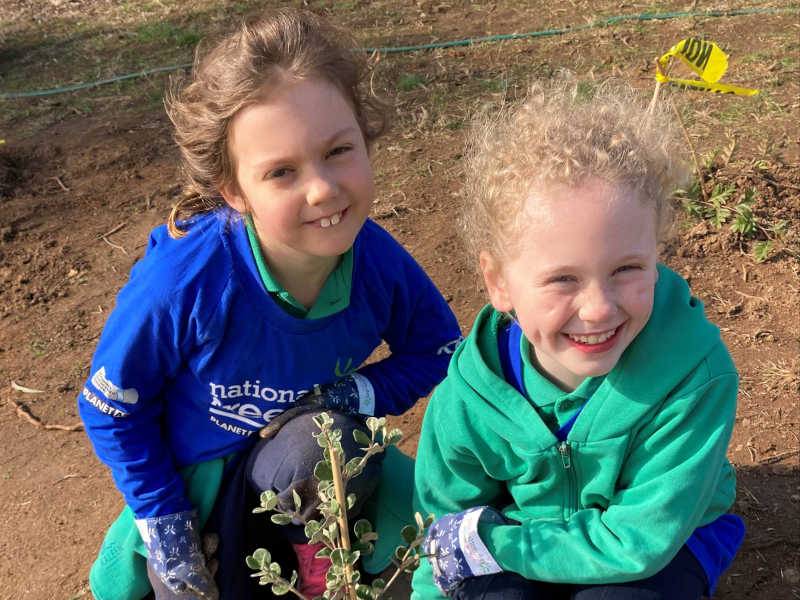 Jerramungup District High School - WA
Much of the town of Jerramungup in south Western Australia was hit by devastating bushfires in late 2021, including the local school. The school, which already has a strong sustainability focus vowed to return as many trees as they could, to replace those lost in the fires. These trees were home to a range of local wildlife, many of which were displaced during the fires. The students and teachers at Jerramungup District High School are excited to see the return of animals to their school grounds as the new seedlings grow.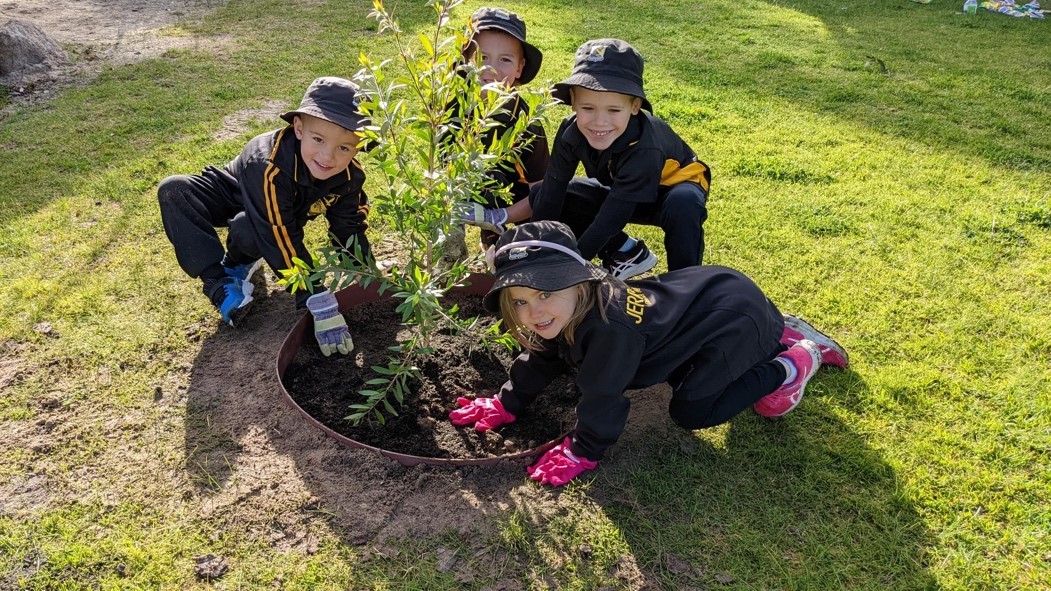 Sanderson Middle School - NT
A group of environmentalist students, the Eco Warriors, led by two passionate teachers are planting to create shade and calm spaces at their school. Heat is a major problem in Darwin, especially in school settings with large amounts of concrete, and the addition of new trees will shade spaces where students can play in cooler conditions. Furthermore, many students at Sanderson are dealing with emotional trauma and this new garden will provide a space to destress and connect with nature.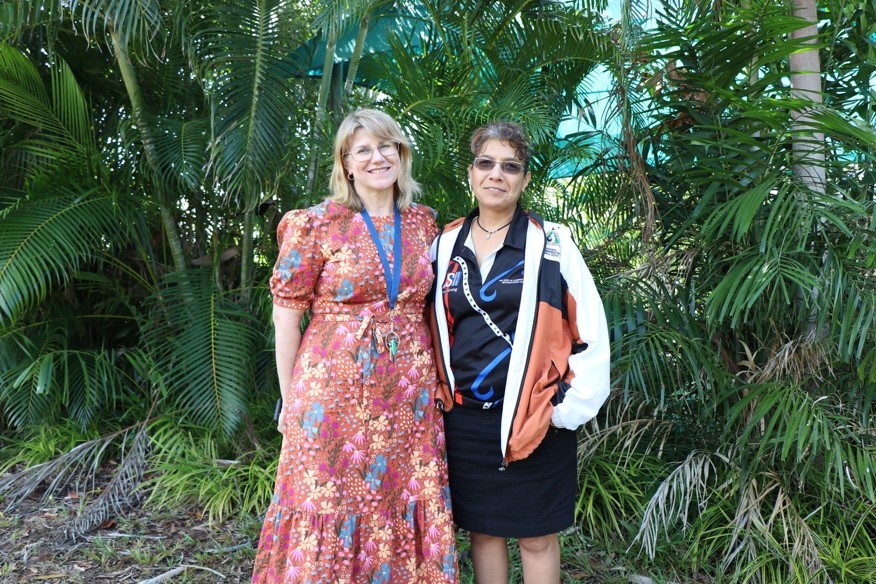 Burringurrah Community School - Meekatharra, WA
In remote Western Australia, this small community school has planted to revegetate their school grounds with plants to feed both pollinators and people. Prior to planting, the school came together with local community members to discuss the importance of local indigenous plants in a yarning circle. Students then prepared the site and planted a mix of local bush tucker foods that will assist local bird and insect populations, as well as providing tasty snacks for students.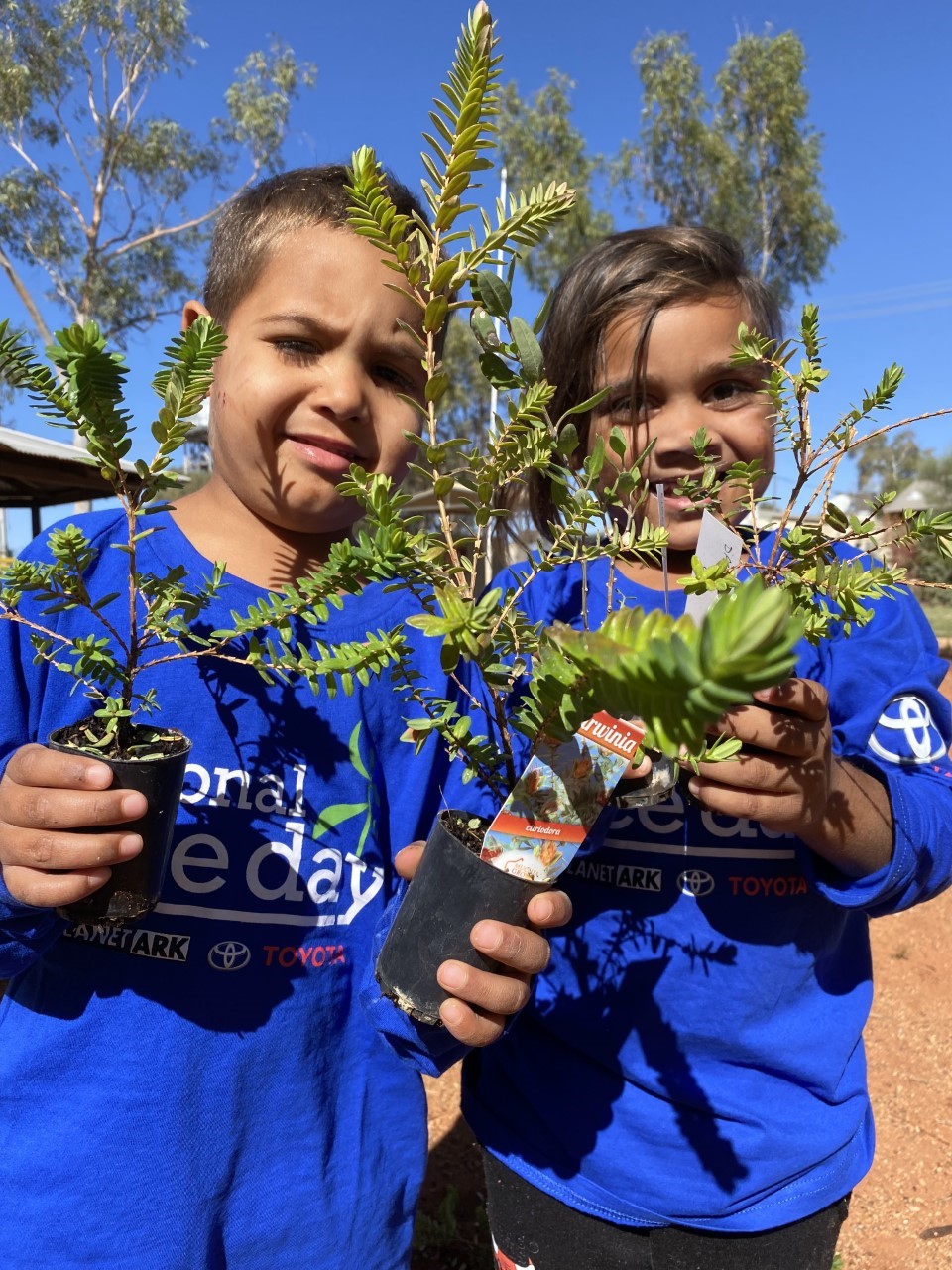 Eaton Primary School - Bunbury, WA
In Eaton, a suburb of Bunbury, WA, the students at the local primary school are on a mission to improve biodiversity and environmental conditions at their school. Hundreds of native seedlings, including eucalypts, banksias, acacia and melaleucas were planted with the aim of creating new habitat, shelter and food for wildlife and improving the soil profile, minimizing the need for irrigation.
Hills Christian Community School - Verdun, SA
Sitting on the banks of the Onkaparinga River, The Hills Christian Community School is increasing wetland habitat and biodiversity. With funding from The Seedling Bank, students and teachers have planted a range of native wetland species on school grounds. These seedlings will add diversity to the ecosystem, while encouraging wildlife to the area. Furthermore, the team have created a Banksia garden, which is used as a nature play space and pollinator patch.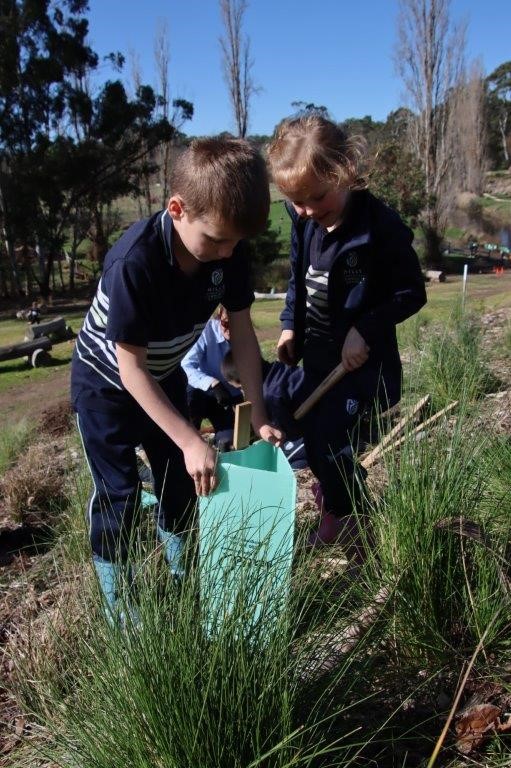 Unity College - Murray Bridge, SA
Teachers and a dedicated group of student environmentalists - The Green Team - planted a mix of 200 trees, shrubs and grasses at their school with the aim of creating a number of environmental benefits. The goals of the planting was to: Reduce the effects of climate change. Preventing soil erosion and improving water quality in local water sources. Creating shade for the wellbeing of school students and wildlife.Provide habitat for local wildlife .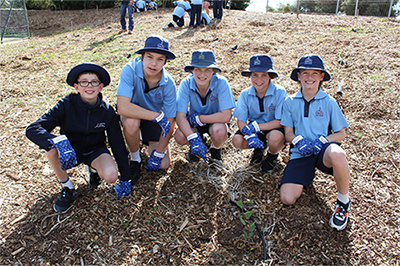 Upper Goulburn Landcare Network - Kinglake, VIC
The team at Upper Goulburn Landcare Network are undertaking a long term restoration project, creating a wildlife corridor that connects remnant native bushland with roadside vegetation. As part of National Tree Day celebrations, a mixture of locally grown indigenous plants including the critically endangered Round-leaf Pomaderris were planted as the next phase of this ongoing effort.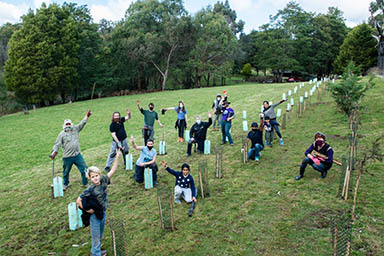 Dutch Thunder Wildlife Rescue - Koonoomoo, VIC
Dutch Thunder are a wildlife rescue organisation based in rural Victoria with a mission to care for Australian animals. Part of this mission involves ensuring there is a constant source of food for local wildlife, wildlife in their care and those released back into the wild. 'Native browsing', the practice of collecting leaves and other food as animals would (I.e. in small, sustainable amounts), is a critical part of wildlife care and one of the reasons Dutch Thunder are planting trees. A range of natives, primarily eucalypts, were planted at the sanctuary and on neighbouring properties, to ensure an ongoing source of food for koalas and other wildlife.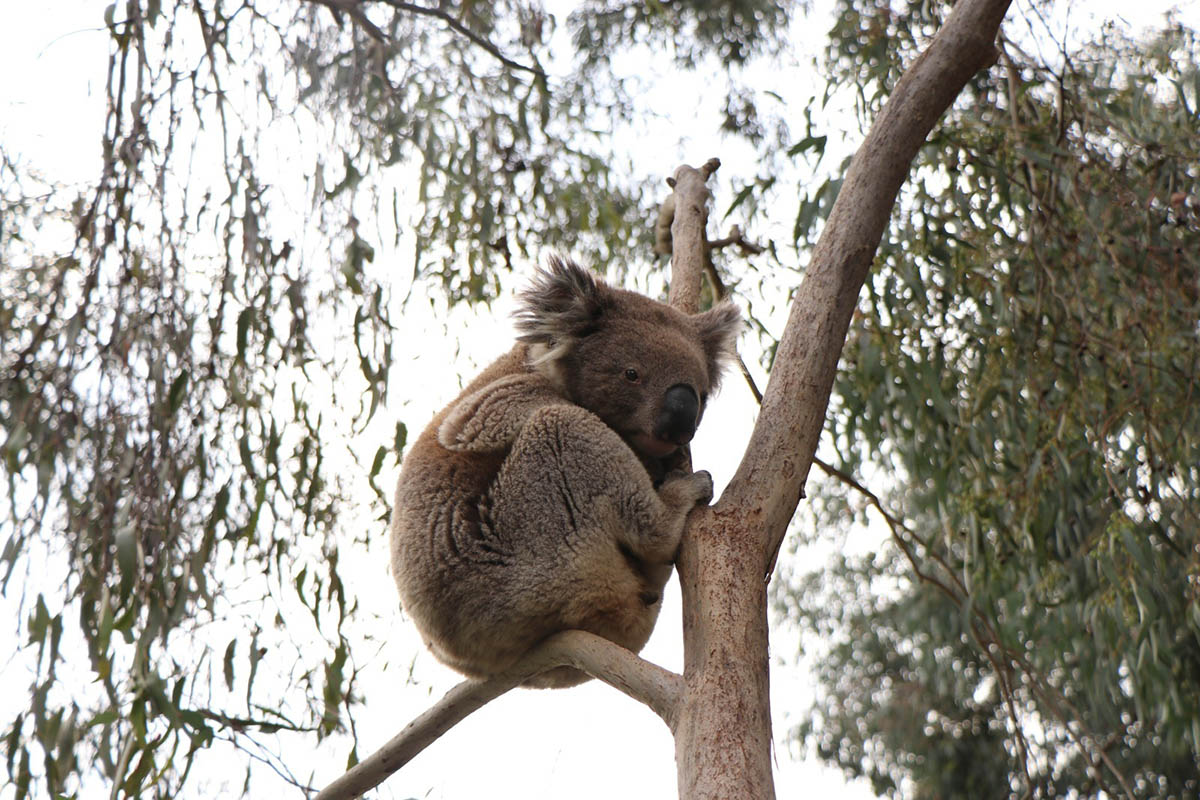 Little River Community Landcare - VIC
The team at Little River Landcare hosted a community planting event on National Tree Day in 2022, to revegetate the banks of Little River, between Melbourne and Geelong in Victoria. The mix of 500 trees, shrubs and grasses will grow to create a wildlife corridor, allowing animals, including local koalas, to move through and have a reliable source of food.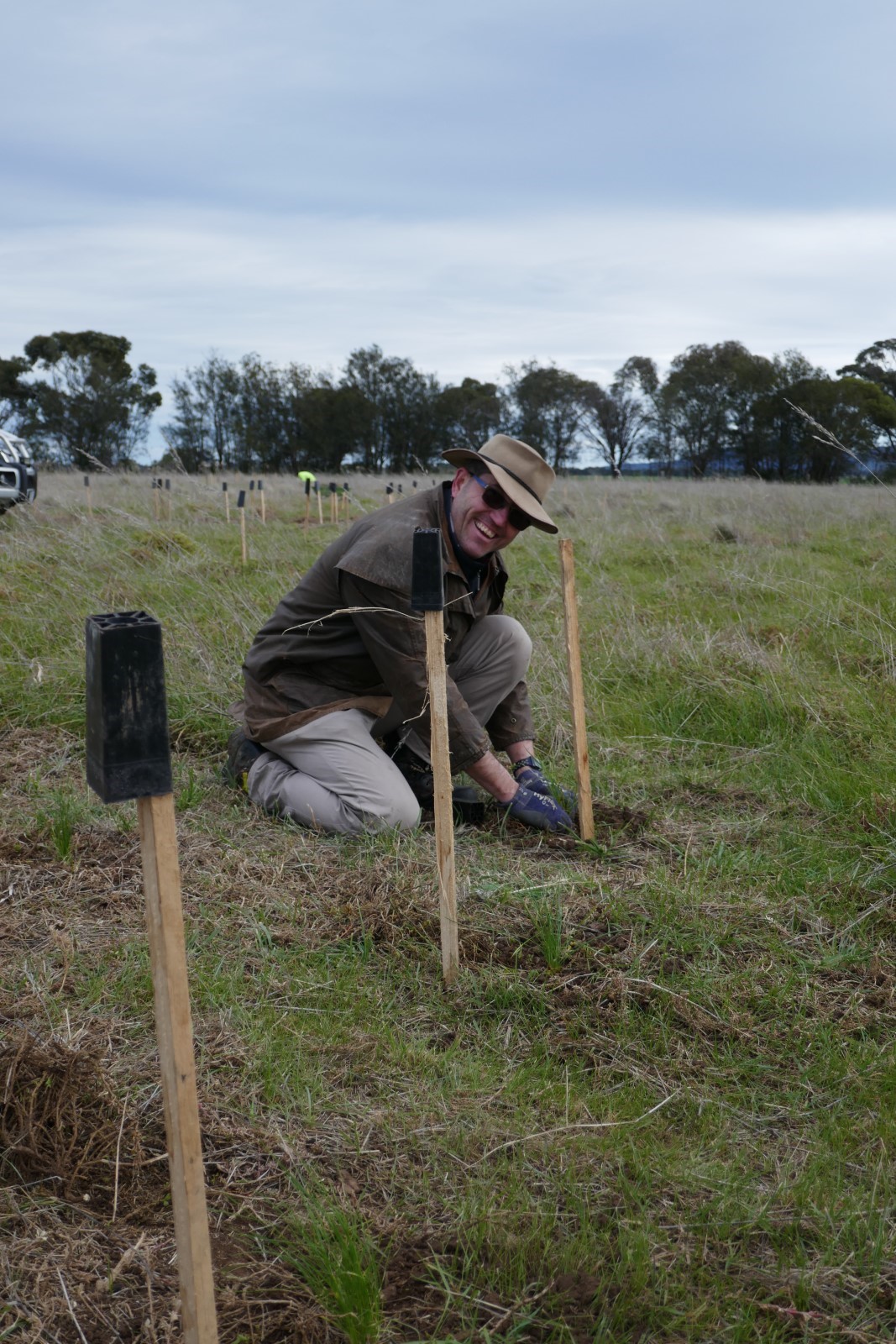 Mirboo North Secondary College - VIC
Nestled in the lush green landscapes of Victoria's South Gippsland is the small town of Mirboo North, where dedicated students and teachers at the local high school are planting thousands of trees each year. As part of a year 9 challenge, students collaborated with nearby landowners to plant seedlings creating habitat for local wildlife and add biodiversity to primarily agricultural land.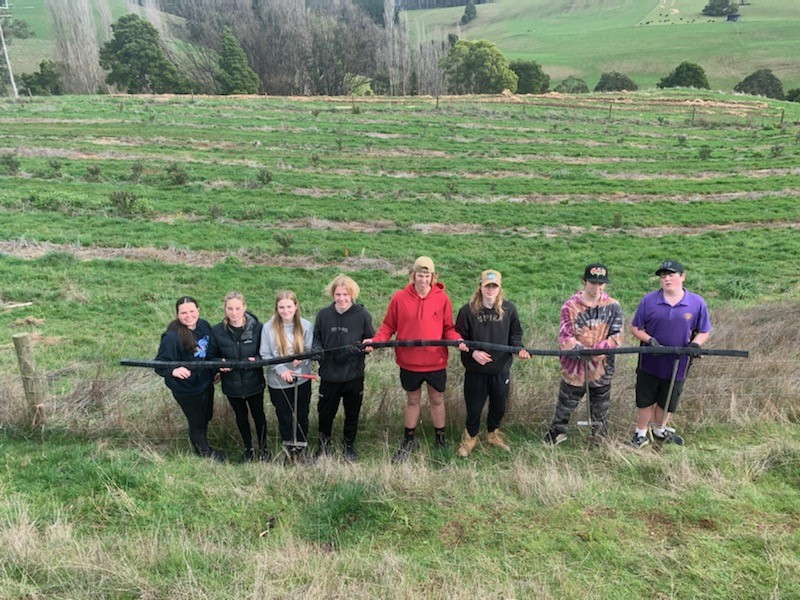 Woodleigh School - Melbourne, VIC
In the suburbs of Melbourne, students at Woodleigh School's senior campus are planting to create a haven for a range of threatened animals. The campus contains a sustainability centre and the Brian Henderson wildlife reserve, a 4 hectare protected area split into 2 habitat zones, Grassy Woodland and Damp Heathland. The school has has partnered with several recovery programs for a number of native mammals, many of which are endangered or extinct in the state, including Eastern Quolls and Southern Brown Bandicoots (pictured). A mix of native grasses, shrubs and trees have been planted to create new habitat within the reserve for these vulnerable critters.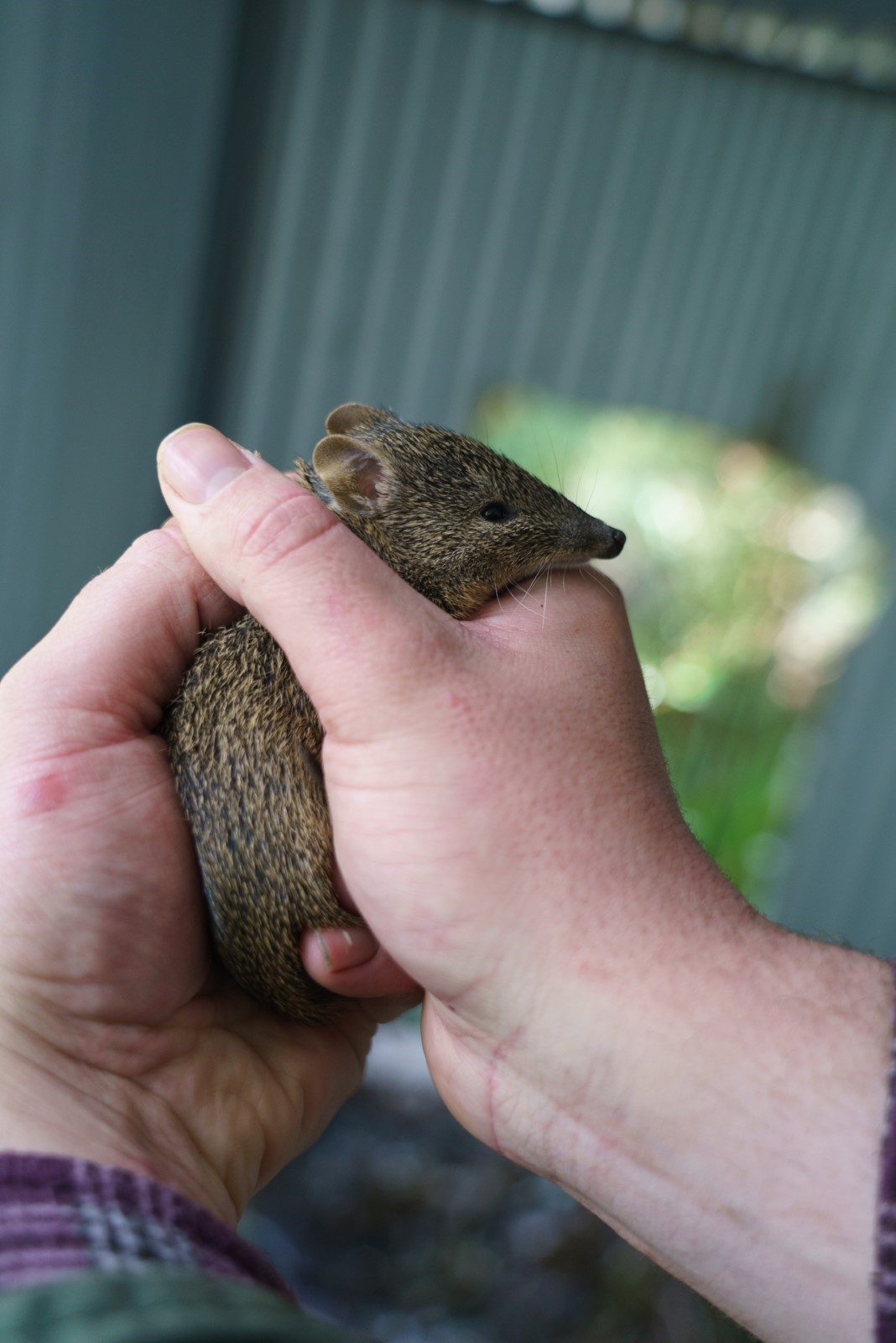 Warrawong High School - Warrawong, NSW
A team of dedicated teachers and students at Warrawong have created a living classroom. Located next to the main school building is a blooming, buzzing, bright green space filled with edible plants and is a space for the students to learn in the outdoors. The school also hosts an urban permaculture farm that employs resettled refugees and a lush green gully, once overgrown with weeds and full of plastic rubbish, that is now being filled with native subtropical rainforest plants. Funding from The Seedling Bank will see a range of new natives planted here to connect the gully with the other learning spaces.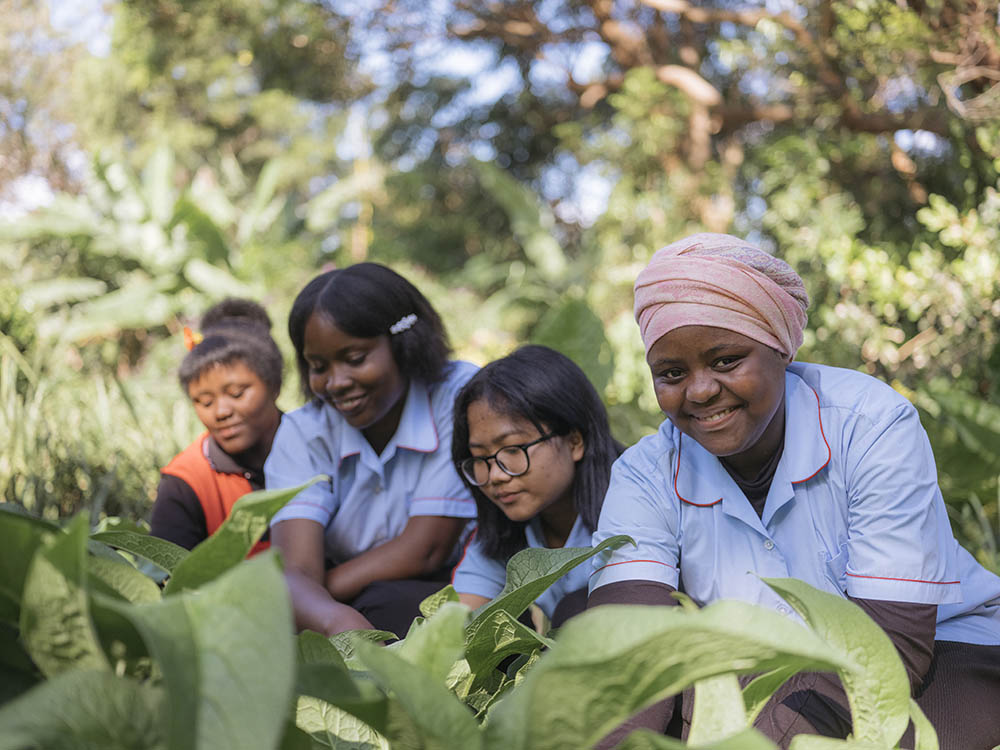 Friends of Mount Hyland - Dundurrabin, NSW
The area surrounding Mount Hyland in northern NSW has been greatly affected by fires in recent years and the team at Friends of Mt Hyland are doing everything they can to regenerate the area and prevent future devastation by fire. The group has been working tirelessly the last few years to plant native trees and shrubs to support the 29 endangered and threatened species that inhabit the area and funding from The Seedling Bank assisted them in this effort to ensure a healthy future for this area.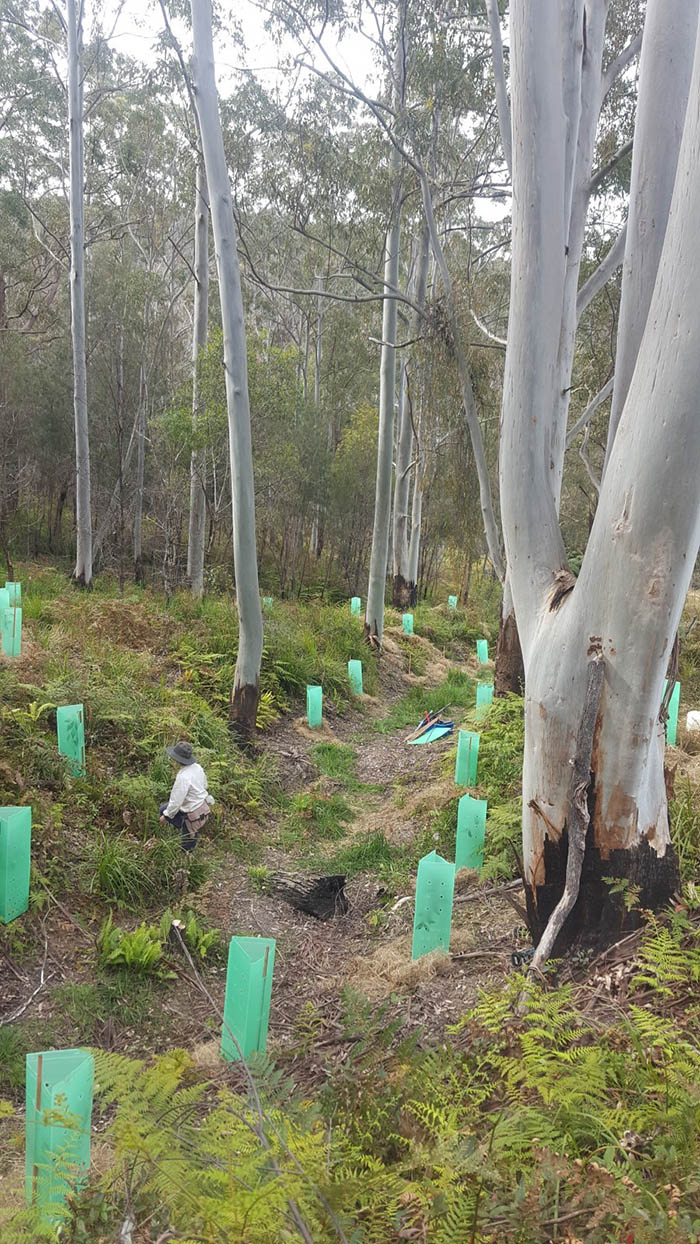 Daintree Life - Cow Bay, QLD
Husband and wife team Connie and Dave Pinson are the co-founders of Daintree Life, a wildlife care and reforestation organisation based in North Queensland. In addition to caring for native wildlife, including flying foxes, gliders and bandicoots, Connie and Dave are on a mission to restore large patches of the Daintree that have been degraded in the past. Much of their planting is undertaken on old cattle grazing pasture with the aim of restore ecological function to the area and expand habitat for native wildlife. The Seedling Bank funded the planting of an additional 1000 trees, creating new rainforest and supporting a healthier rainforest in the future.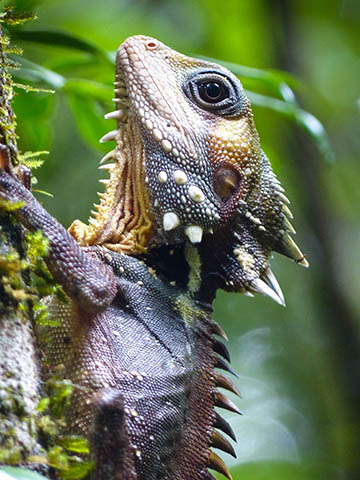 Flora 4 Fauna - Grantham, QLD
Grantham is a small town in Queensland that has been plagued by flooding, but is on a path to recovery. Locals, including the organisation, Flora 4 Fauna are coming together to plant after floods to control erosion, slow runoff and create new koala habitat. The community came together to plant a total of 750 trees and 350 shrubs with funding from The Seedling Bank, providing hope to this flood ravaged landscape, for both people and wildlife.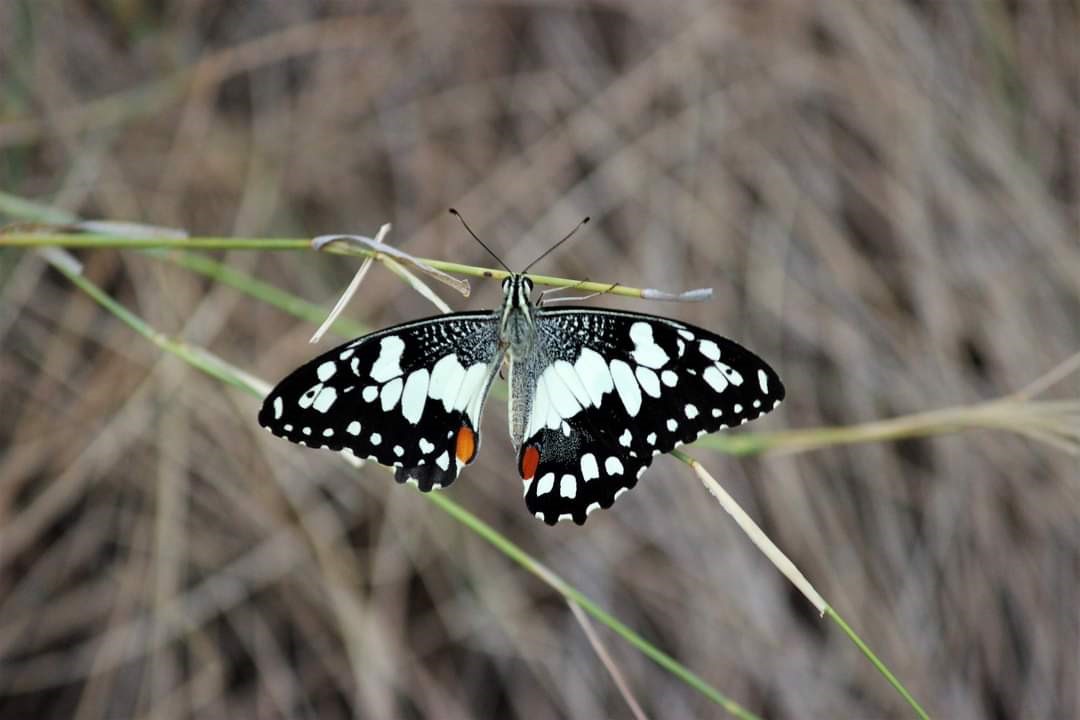 Oxley Creek Catchment Association - Brisbane, QLD
Oxley Creek Commons in Brisbane, Queensland is a well loved nature park and birding hotspot, with 223 species spotted at the park, including migratory species from as far away as Russia and Japan. The Oxley Creek Catchment Association, in collaboration with bush care groups and local community members pkanted 750 trees, shrubs and grasses funded by The Seedling Bank, along Oxley Creek to connect the grasslands to the waterway, creating more habitat for birds and other wildlife.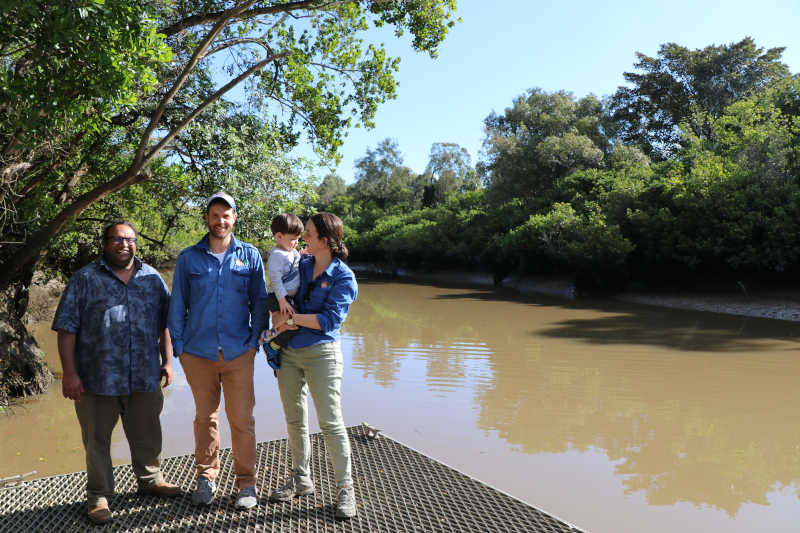 Kuraby State School - Brisbane, QLD
Kuraby State School has an ongoing environmental program, which includes a major focus on planting trees for wildlife. With funding from The Seedling Bank, Queensland Box Brush and Forest Red Gums were planted on site, to feed and house local animals. There are known to be koalas in the area, and these trees will provide food, habitat and a safe space to move between forest patches for these furry locals. Furthermore, the trees will provide nectar and pollen for a range of birds and other insects.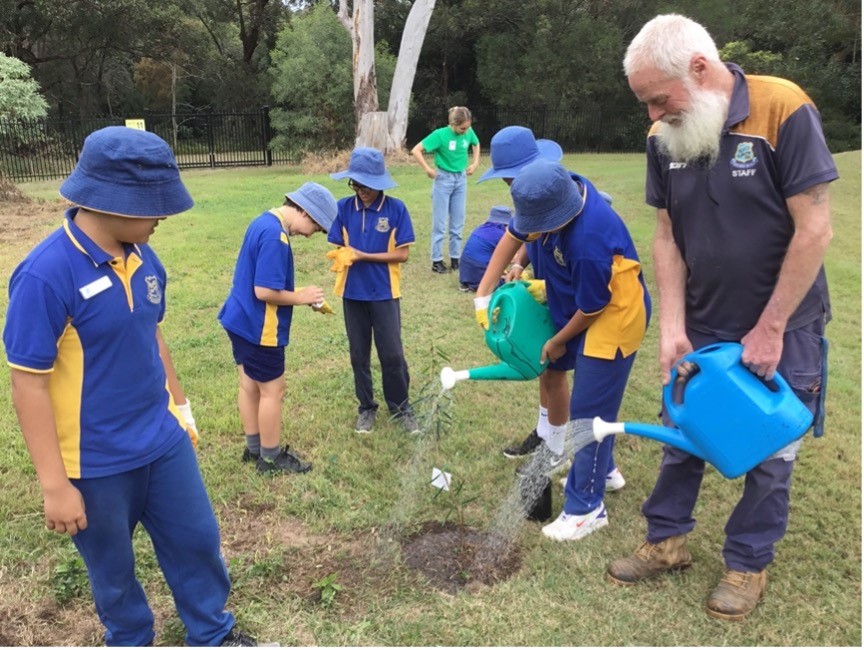 Howrah Primary School - Hobart, TAS
Howrah is located on the banks of the Derwent River, near Hobart Tasmania. The students and teachers at Howrah Primary School are working on a project to create habitat for local bandicoots. In collaboration with a local Landcare group, the school is creating a corridor for the southern brown bandicoots and eastern barred bandicoots that frequent the area. A range of shrubs and grasses were planted with funding from The Seedling Bank and will create safe havens for Howrah's bandicoots, under threat from habitat loss and predation by cats and foxes.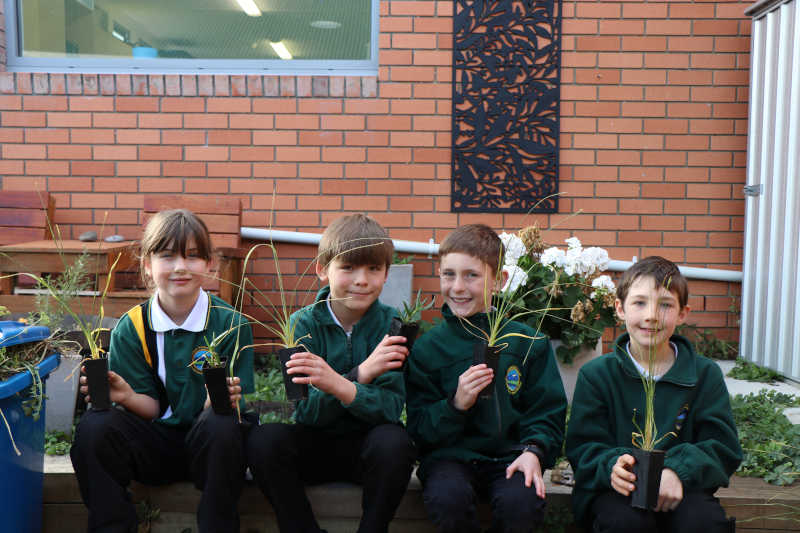 Dodges Ferry Primary School - Hobart, TAS
A recent environmental initiative has been undertaken at Dodges Ferry Primary School, where a large concrete drain was removed and wetland area reclaimed. To replicate the landscape that once existed in this sensitive waterfront area, it was filled with sedges, rushes, grasses, shrubs and a few trees. These plants will help stabilise the area, slow water runoff and filter the water, while also creating habitat. This project, partly funded by The Seedling Bank, will allow students to observe first hand the importance of wetlands and the benefits of healthy coastal vegetation.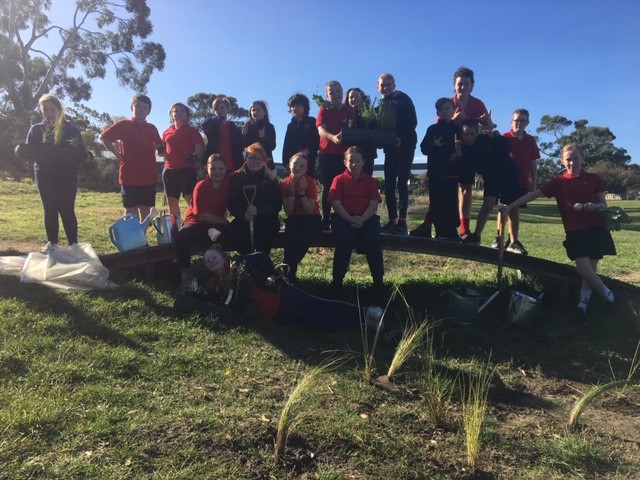 Community-led projects around Australia are helping to restore our unique landscape.
Together we can create positive change.
You can help. Donate today.