2019 Research Report - Living Cities: Trees in the Urban Environment
Download
Digital Report (25pgs, 8.17MB)
Printable Report (25pgs, 8.23MB)
Governments at all levels invest in greening Australian urban spaces. Yet, there is a wealth of evidence suggesting that despite these efforts, most of our metropolitan areas are actually losing green tree cover.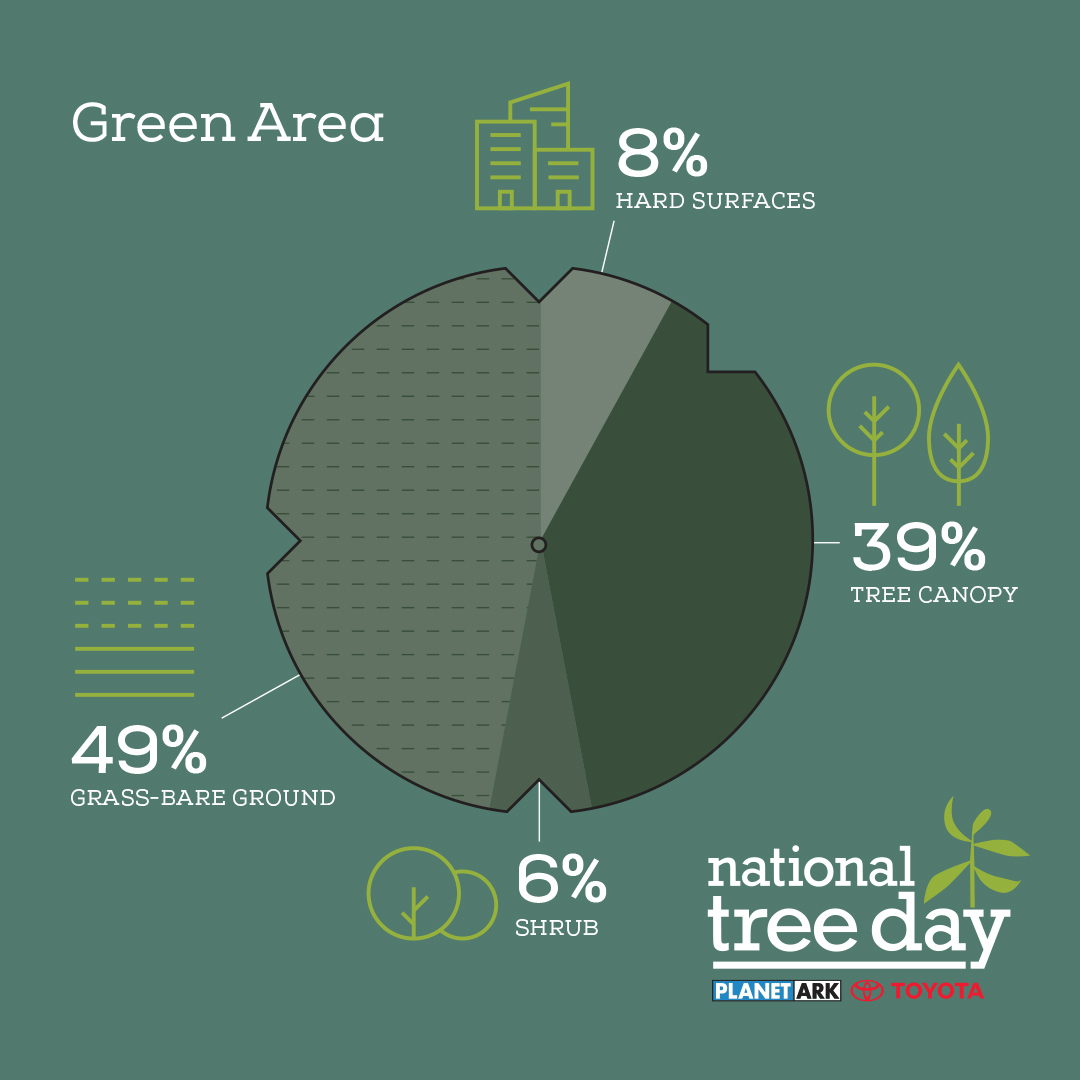 This is concerning as greening has clear environmental, social, health and economic benefits. From improving our health and wellbeing, to dealing with the impacts of climate change, to making our cities more liveable, trees and green spaces have a critical role in urban planning moving forwards. So how do we explain, stop and reverse the loss of green cover in Australian urban spaces?
2019's Tree Report, entitled Living Cities: Trees in the Urban Environment digs deep into the science on trees and the countless benefits they provide in our urban environment to provide answers to these important questions.
Report findings
70% of Australians agree that individual actions can have an impact on global environmental issues, with planting trees one of the best things we can do for planetary health
A 5% increase in tree cover can reduce nearby daytime temperatures by 2.3C, which could be crucial as heatwaves cost more lives than all other climate change impacts combined
Healthy urban trees absorb carbon dioxide and air pollutants from the atmosphere while providing oxygen for us to breathe.
Time spent in green outdoor spaces can lower the risk of many diseases including heart disease and diabetes
Time in nature reduces stress while improving happiness, wellbeing and productivity
Previous Research Reports
2017 - The Learning from Trees - Life Lessons for Future Generations
2016 - Adding Trees - A Prescription for Health, Happiness and Fulfilment
2015 - Needing Trees: The Nature of Happiness
2014 - Valuing Trees: What is Nature Worth?