National Tree Day
National Tree Day, proudly sponsored by Toyota Australia, was co-founded in 1996 by Planet Ark and Olivia Newton-John. It has now grown in to Australia's largest community tree planting and nature protection event. Planet Ark is asking Australians to help us plant one million new native trees and shrubs across the country.
National Tree Day is a call to action for all Australians to put their hands in the earth and give back to their community. Each year, about 300,000 people volunteer their time to engage in environmental activities that educate individuals about the world around them. It's a day to venture outdoors and get to know your community, and most importantly, to have fun!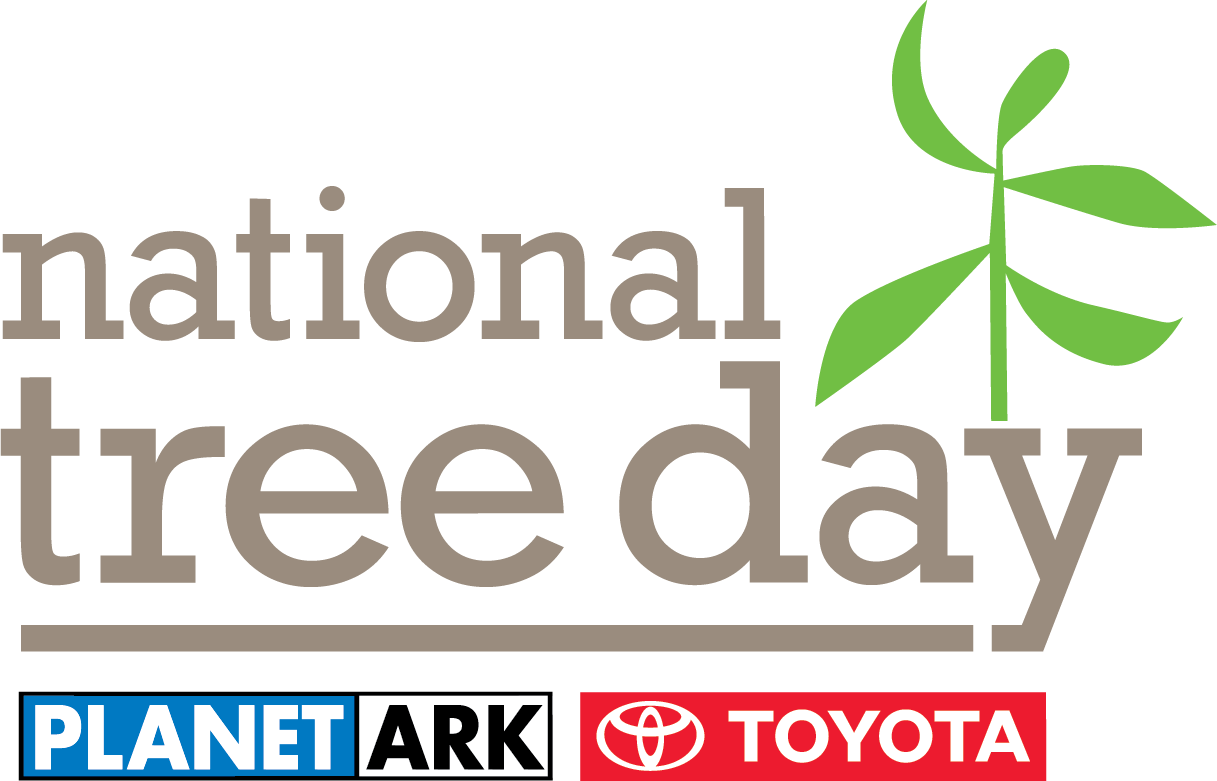 When is National Tree Day? 2020 P

UBLIC

EVENTS

CANCELLED
The dates for 2021 are:
Schools Tree Day Friday 30th July 2021 and
National Tree Day Sunday 1st August 2021
Add to Calendar

OFFICIAL NOTIFICATION:

Due to the impact of the COVID-19 pandemic across Australian communities and the ongoing uncertainty around potential restrictions on gatherings, Planet Ark has made the difficult decision to cancel official National Tree Day planting events this year.
This is not an easy decision to make, but we feel it is the right decision in the interests of protecting our staff, our amazing volunteers and vulnerable community members from the spread of COVID-19.
COVID-19 has imposed significant constraints on the way public events can be run, including the requirement to comply with physical distancing rules. Planet Ark, together with our partners, have carefully considered the expert advice available from governments and health authorities in proceeding in this manner.
Planet Ark understands that the weekend of National Tree Day may still be acknowledged by communities and organisations, and we encourage individuals to plant in their own back yard or vegetable patches where possible.
We acknowledge the commitment and tireless work of the many State, Territory and regional committees, organisations, schools and individuals whose passion each year makes National Tree Day an outstanding success.
We thank you for your understanding and for working with us during these uncertain times.
The Planet Ark team are continuing to work with our partners and key stakeholders to make National Tree Day 2020 a suitable and fitting celebration of nature and community spirit.
We will announce other ways you can get involved in the coming weeks.
Stay safe the Tree Day team.

2021 - Traditionally National Tree Day is held in the last weekend in July, as this is the most appropriate day for the majority of regions. We will advise plans for 2021 later this year.