Other Activities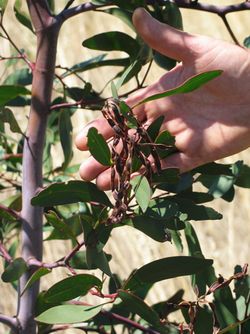 It's About More Than Planting Trees !
National Tree Day is also about fostering a sense of custodianship and an appreciation for Australia's unique and diverse environment.
It's important to take responsibility for the long-term care of any plantings you make and to look after any existing bushland remnants that provide vital habitat and act as a bank of local native seeds.
In addition to planting trees, you can register and participate in a range of other activities such as:
Educational talks
Maintenance at a previous site eg weeding
Bush regeneration or restoration
Bushwalks and nature trails
Native seed collection
Habitat management projects
Monitoring sites planted in previous years
Hire a mobile zoo to engage people with the wildlife they are helping
If you are unable to participate in traditional tree-planting or find that tree-planting would be unsuitable for your local area then get creative with alternative Tree Day activities. For example, some schools in areas affected by drought initiated an "Adopt a Tree" program whereby, instead of planting, classes adopted a native tree planted in a previous year to nurture through the drought with a little extra watering. Other examples include;
Run an environmental story competition
Visit a local significant tree
Host a reading for children or adults with a focus on the environment
Arrange for a nature writer or author of environment-themed books to visit the library and give a talk on their sources of inspiration
Organise a talk by a local nature expert
Organise an environment-themed display in a community space
Hold a morning tea for clients or staff with a green theme
Start a nature lovers book club
Life is Better with Trees
Our environment is our home - we all rely on the services it provides to give us clean air, fresh water, food and material resources. Just imagine if we had to use man-made means to provide these services and the costs involved (for example, the cost of desalinating water). We are only just beginning to realise the immense value that nature provides every day for free.
By Taking Care of our Natural Environment you can do your bit towards creating a healthier future for all. Through engaging in activities such as National Tree Day, you can help to create wildlife friendly spaces in your garden, school grounds and local neighbourhood.
These actions can have positive effects far beyond your local neighbourhood. For example, revegetation of a stream bank not only promotes a healthy aquatic community, it also improves the local water quality for those downstream and can link existing stands of native vegetation providing corridors for native animals to move through safely. See how your efforts link into a bigger picture by looking at examples such as The Great Eastern Ranges Initiative (QLD, NSW, VIC) and Gondwanalink (WA). You can also help to educate your local community about the importance and value of these spaces.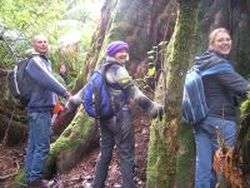 Beyond Tree Day
Much work in conserving our natural environment is done by enthusiastic, passionate volunteers. Why not find or start a group in your local area?
Use the links below to find out more.