Toyota Australia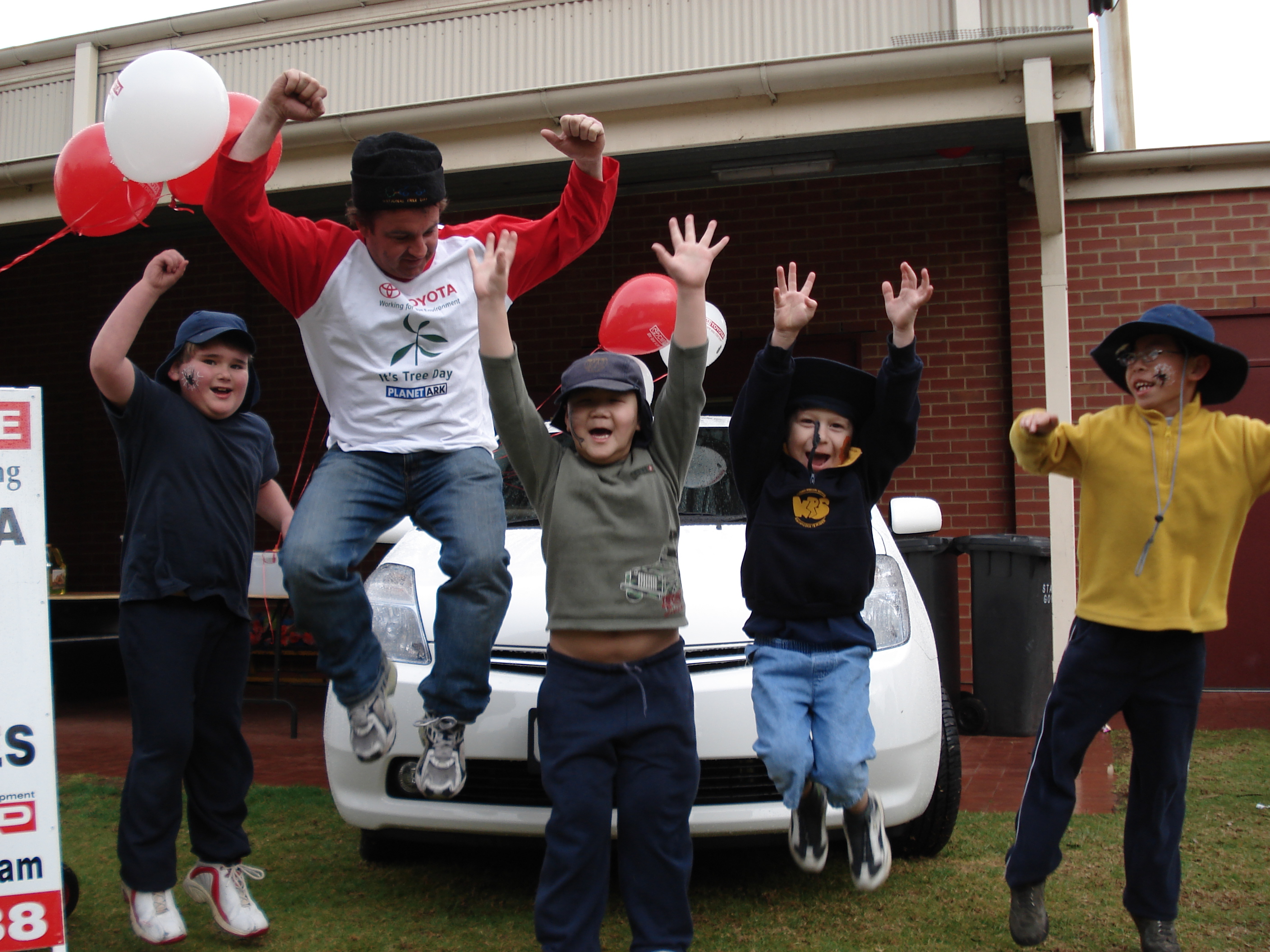 Oh what a feeling it is to have Toyota as a major sponsor!
Every year,Toyota dealers, staff and local heroes roll up their sleeves to get their hands dirty in support of Toyota's involvement in Planet Ark's National Tree Day and Schools Tree Day initiatives.
Celebrating a successful 15 year partnership, Planet Ark's National and Schools Tree Day programs have engaged more than 3 million volunteers to plant 20 million native trees nationally since its inception in 1996.
Since the very beginning, Toyota has approached the partnership in a collaborative way and continues to mobilise its entire business network of dealers, staff and brand ambassadors to support, participate in and contribute to National Tree Day.
Toyota has demonstrated a genuine commitment to environmental sustainability and protection through its partnership with Planet Ark in Australia, as well as the commitment to developing hybrid vehicles – the Toyota Prius and Hybrid Camry.
Toyota's Prius has become a worldwide icon for forward-thinking, progressive and environmentally-responsible motoring. Although it functions like any other car, its intelligent petrol/electric combination vastly reduces fuel consumption, green house gas emissions and other harmful air pollutants.
Both the Prius and Hybrid Camry are powered by Toyota's world leading Hybrid Synergy Drive (HSD) system – an environmentally responsible technology which is intended for use across the entire Toyota range in years to come.
Please visit treeday.toyota.com.au or visit your local participating dealership to find out more.