Community groups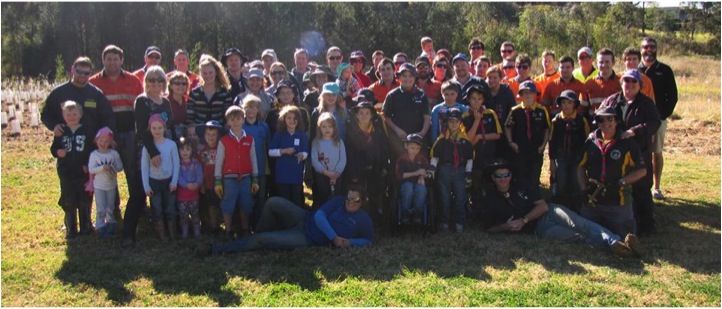 New to Tree Day?
Tree Day activities can include planting projects, land or bush restoration, and educational events that inspire residents to outdoors enjoying the environment. We promote all public events online, and can also connect you to participating local councils, schools and businesses to do great things together.
"Council has allowed us to 'reclaim' a previously mowed area close to the stream bank. This will benefit water quality, minimise erosion and help to link habitat for frogs, birds, insect, reptiles and more." Gemma Wright, The Cranks Creek Community Nature Conservation group

"The National Tree Day campaign was very helpful in increasing volunteer participation." Survey respondent
More Tree Day success stories from community groups
Community Groups Getting Started Guide ( 1.33MB pdf file)
There are a number of different ways that organisations can get involved in National Tree Day and Schools Tree Day activities. This guide takes you through some of the ways you can put your activity together.

Community Groups Activity Guide ( 1.63MB pdf file)
This Community Groups Activity Guide has been compiled by Planet Ark with consideration of responses given through our Site Coordinator Surveys. It outlines a range of activities that have already been implemented at past Tree Day sites as well as ideas for easy and accessible activities that require little resources or cost.

Documents marked with

may only be available in PDF format. If you don't have Adobe Acrobat (or the reader), a FREE reader is available from Adobe.