What is National Tree Day?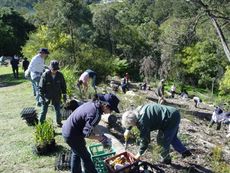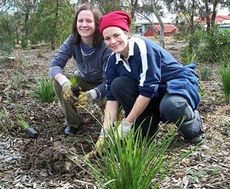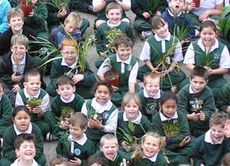 National Tree Day and Schools Tree Day combine to make Australia's biggest community tree-planting and nature care event. Co-ordinated by Planet Ark and proudly sponsored by Toyota, these are special days for all Australians to help out by planting and caring for native trees and shrubs to improve the environment in which they live. National Tree Day started in 1996 and since then more than 2.8 million people have planted 20 million seedlings!
"I had lots of fun on (National Tree) Day and I can't wait to do it again next year!"
A Special Day For Schools
Each year, around 200 000 Australian school students participate in a special National Tree Day event designed just for children – Schools Tree Day! It's a wonderful opportunity for children to make a contribution to Australia's natural environment and have lots of fun at the same time.

Getting involved in Schools Tree Day is a great thing to do. You can see your teachers get their hands dirty, make your school look beautiful, have fun with your friends and help the environment all at once!
For more information about getting your school involved visit our Teacher Resource pages.
Want to get involved?
To join a site, find one near you.
To run a site, register it and be counted in the results!
Want to know more before you jump in head first? Read some of our Tree Day stories here.
A short word about native plants
National Tree Day and Schools Tree Day promote planting and caring for native trees and plants. It is important to maintain and support local bio-diversity, so where possible we prioritise the planting of native plants with the help of an experienced and knowledgeable bush regenerator. Even in urbanized areas there can be remnant native plants that represent an important source of local biodiversity, often threatened by the pressures of urban living.
If you need further information, please contact the National Tree Day hotline on 1300 88 5000 or use our contact form.