Meet the Sponsors
We'd like to thank our Sponsor Toyota Australia for making National Tree Day possible. The continued support of Toyota has ensured the ongoing success of National Tree Day.
Major Sponsor

Toyota Australia is celebrating its 17th year as the Major Sponsor of Planet Ark's National Tree Day. Toyota mobilises its entire business network of dealers, staff and brand ambassadors to support Tree Day and assist local schools, councils and groups to take an active part in caring for their local environment.
Category Partners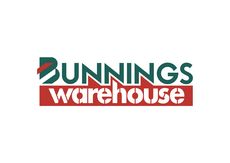 Bunnings Warehouse supports Tree Day by engaging their community in caring for and protecting trees and the natural environment. Bunnings advocates sustainability practices in Australian schools and helps local schools get started in greening their yards via expert advice, product contributions, equipment and hands-on support. Bunnings Warehouse runs hundreds of in store D.I.Y. nature-craft workshops for children, in honour of Tree Day.
Aware Environmental is providing FREE seeds to National Tree Day participants who purchase Aware Sensitive laundry detergent and redeem online. Aware Environmental's laundry and cleaning products are all formulated without harsh chemicals or palm oil derived ingredients, making Aware Environmental the safer option for your family and for the environment and a great go-to product after planting and getting grubby.

Canon came on board as a National Tree Day supporter in 2014 as a way to engage their staff in all of our sustainability goals as well as helping to improve the local environment. Events will be held at Canon offices around the country with staff stepping outside to plant trees and showing their commitment to the community.