Grounds for Learning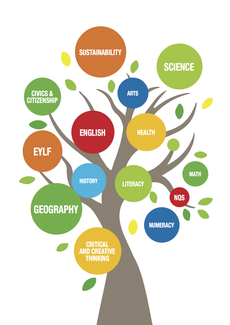 Planet Ark's Teachers Webinar
Learn how to use Schools Tree Day to grow key learning areas across the Australian curriculum and EYLF in a FREE webinar for early childhood educators, primary teachers and secondary teachers. This event has expired
Find out how nature-rich learning environments grow brighter, happier, healthier and calmer children. Get advice on how to participate in Schools Tree Day and have your questions answered in our Q & A session. You will also get a certificate acknowledging accredited professional development hours (inlcuding BOSTES).
In the lead up to Planet Ark's Schools Tree Day, the largest nature care event in Australian schools, this is the ideal time to get growing.
What You Need: A computer or mobile device and internet access to youtube.
Benefits For Educators:
Explore how to create nature-rich learning environments which are critical for the intellectual, and emotional, physical and spiritual development of children and students.
Receive practical advice about implementing Schools Tree Day and other nature-based programs into your learning centre, classroom, schoolyard curriculum and school community.
Learn how to embed whole school sustainability principles and nature-time into your daily teaching and learning programs.
Hear about successes and challenges from like-minded educators and teachers.
Leverage FREE curriculum-aligned teaching resources and Smartboard lesson plans.
Download Grounds For Learning webinar PDF flyer.