'Get Growing!' Environmental Education Kit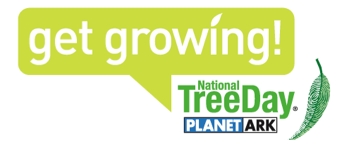 Planet Ark Environmental Foundation is delighted to announce the release of its 'Get Growing!' Environmental Education Kit for schools. This kit has been produced by Planet Ark in association with the Australian Association of Environmental Education as an education and learning resource for teachers and students participating in Schools Tree Day and National Tree Day.
This resource has been designed to increase the environmental, educational and community development outcomes of the National Tree Day project. The Kit offers activities which support a selection of state, territory and national syllabuses and curriculum frameworks in order to help our students get the most out of their Schools Tree Day experience, and to develop them into environmental custodians who will look after our planet into the future.
The kit consists of 4 units, with stages suitable for Primary K-6. The kit can be downloaded in complete units or stages within units (for smaller file size) by clicking on the links below.
You can also read about the authors involved in producing this kit.
Resources - "The Lorax"
"The Lorax" is an engaging and educational tale with a hopeful message for the future, suitable for all primary school years. The story is referred to in Unit 3. The book of The Lorax is published by Random House (ISBN: 0394823370). You can watch a cartoon adaptation of the story here (24 minutes).
Downloads
You can download all of the stages for each of the four units in a single document, or each stage separately using the links below.