Earth Alive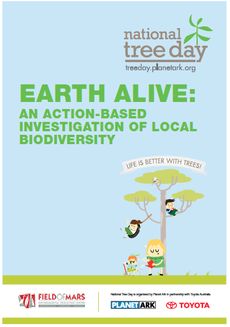 Earth Alive is a 10 week action based science unit of work suitable for Stage 3 students. Developed in conjunction with the NSW Department of Education, Planet Ark has developed this resource to assist schools in delivering an in-depth study of biodiversity issues. The program investigates biodiversity in the school grounds and culminates in a Schools Tree Day planting project.

The purpose of this program is for students to :
Increase their knowledge and understanding of ecosystems and biodiversity
Conduct a scientific investigation into the biodiversity within the school grounds or local area
Plan, undertake and maintain a planting action to improve local biodiversity
You can commence this program at any time that suits your school and planting conditions.
Downloads