The National Tree Day program has seen Australian communities plant almost 26 million trees, since 1996. These trees have been supplied through fundraising and campaigns at a local level.
Our goal is to further support Australian communities with their planting efforts, by providing financial support where seedlings are needed most. To do this, we established The Seedling Bank program.
What is the Seedling Bank?
The Seedling Bank program launched in 2019 with the central goal of supplying native seedlings to schools and community groups around Australia.
Financial grants are awarded directly to successful applicants to get seedlings in the ground and help restore our unique Australian landscape.
GREATER SYDNEY RESIDENTS ONLY: Planet Ark has teamed up with NSW Government's Greening our City program. We are inviting all schools and community groups in Sydney to apply for a grant from The Seedling Bank to cover the cost of tree seedlings (please note this program supports trees only, not shrubs and grasses).
When you register your event on our website, you can apply for a grant as part of this process. If you have any questions about The Seedling Bank, visit our website or email seedlingbank@planetark.org.
To apply, just log in and add your application to your registered National Tree Day event.
How the program works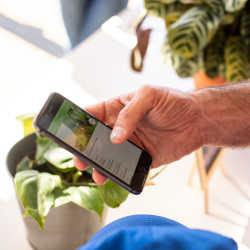 1. Donations secured from individuals & businesses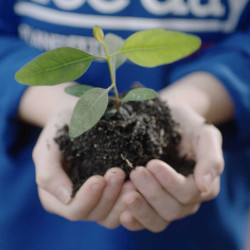 2. Grants awarded to successful applicants
Applications are now closed.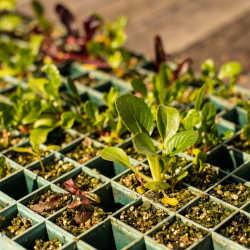 3. Seedlings purchased from local nurseries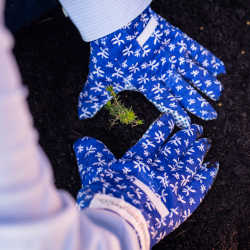 4. Community plantings across Australia

Meet some of our beneficiaries so far...
Friends of Lake Claremont - WA
The Friends of Lake Claremont (FOLC) group are based in Perth and have been regenerating the lake Claremont area for over 30 years. This area was previously used as a rubbish tip and golf course, however, has been revegetated with native plants to re-establish the area as a critical location within the South West Australian Biodiversity Hotspot. The planting activities funded by the Seedling Bank grant have continued efforts to improve and restore critical habitat for a number of endemic plant and animal species, including the endangered Carnaby's Black Cockatoo.
Wilsons River Landcare - NSW
The Wilsons River Landcare group are based in Lismore, northern New South Wales. The lowland subtropical rainforest in this area has been reduced by a staggering 99%, with only 1% of its former range currently remaining. The Wilsons River group used their Seedling Bank grant to bring the local community together to continue restoring and expanding this endangered ecosystem, particularly in riverbank rainforest areas.
Friends of Moana Sands Conservation Park - SA
Moana Sands Conservation Park is an area south of Adelaide that boasts both environmental and cultural significance. The area is home to significant Aboriginal cultural heritage sites, that include many archaeological artefacts and burial sites. The Friends of Moana Sands used their grant to plant seedlings with the goal of protecting both the cultural heritage of this area and restoring the sand dunes that provide crucial habitat for native bird and reptile species in the region.
Nature Glenelg Trust and Grant High School - SA
Nature Glenelg Trust and year 9 and 10 students from Grant High School teamed up to plant 400 seedlings just outside Mount Gambier, South Australia. This project is focused on the revegetation of Mt Burr Swamp, which was a drained and degraded wetland used for agricultural grazing. This area is home to 6 nationally threatened species and this revegetation project will increase habitat and connectivity in this area.
Nature Glenelg Trust and Frances Primary School - SA
Nature Glenelg Trust collaborated with Frances Primary School students to continue work on the restoration of Eaglehawk Waterhole in rural South East South Australia. This area was formerly grazing land, however it has been highlighted as a conservation priority area as it still retains plant diversity in certain parts. Revegetation activities are establishing both under and upper storey habitats and improving the quality and connectivity of these habitats to encourage native wildlife to the area.
Mulgrave Landcare - QLD
Mulgrave Landcare, based just south of Cairns, used funding from The Seedling Bank to plant native trees in the Mulgrave River catchment area with many members of the local community. A central goal of this group is to restore degraded wetland and riparian areas. In addition to providing habitat for endemic flora and fauna, restoration of this area will improve the quality of water flowing out to the Great Barrier Reef.
Mudgeeraba State School - QLD
Mudgeeraba State School, located in the Gold Coast Hinterland, used funding from The Seedling Bank to improve the ecological value of their school grounds. The students planted a range of small trees, grasses and shrubs, with the aim of attracting birds and insects, including the Black Cockatoo which is found in the area. Undertaking this project was also an opportunity for participating students to learn about biodiversity, the importance of native plants and how to plant seedlings.
Brettacorp - QLD
Brettacorp, located in Tully, North Queensland, have spent years working on conservation and revegetation projects in the Cassowary Coast area. The Seedling Bank funding was used to continue the development of a forest, which will increase biodiversity in the area, provide habitat for native animals, including the Southern Cassowary and Mahogany Glider, as well as improving water quality in the area.
Garibaldi Landcare - VIC
Located south of Ballarat in rural Victoria, Garibaldi Landcare group used a grant from The Seedling Bank to continue work on 2 major projects. Outcomes from these projects have included the removal of invasive grasses and thistles and replacement with salt tolerant native trees and shrubs suited to local conditions, including two critically endangered tree species. Additionally, the creation of wildlife corridors, which will establish over time, linking habitats for a range of native animals.
UT Creek Landcare - VIC
The UT Creek - Maintongoon Landcare Group are based in Alexandra, Victoria and work on a range of weeding and revegetation projects in the area. Funding from The Seedling Bank was used to continue the restoration of a wildlife corridor along the rail trail. The trees, shrubs and grasses planted in this area will connect and expand the existing patches of remnant vegetation and provide habitat for small mammals, birds, reptiles and insects.
Snowy Valleys School - NSW
Snowy Valleys School, located in Tumut, New South Wales, is a school that supports students with physical and intellectual disabilities. The students and teachers used funding from The Seedling Bank to undertake a project at their school to create a large native garden that will provide habitat and food for reptiles, birds and other pollinators, as well as a calming, interactive sensory garden for the students.
Weddin Community Native Nursery
Weddin Nursery is the first nursery propagation project to be supported as part of The Seedling Bank. Located in Grenfell, New South Wales, the nursery is in the process of propagating 1500 native seedlings that are suited to the often dry conditions in this part of rural NSW. Once developed, these seedlings will then be distributed to schools and community groups to plant as part of National Tree Day activities in the area in 2021.
Community-led projects around Australia are helping to restore our unique landscape.
Together we can create positive change.
You can help. Donate today.