Vertical Gardens at School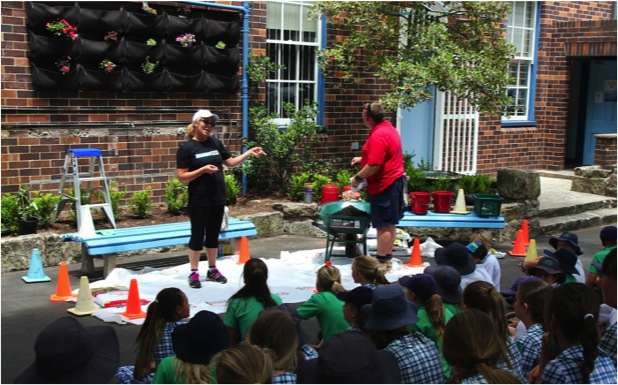 This Tree Day, give the kids the opportunity to grow their own and interact with nature firsthand! With a range of Woolly Pocket Vertical Garden planters your school can start a garden on any fence or wall - from the basketball court cyclone fencing to the brick walls of the library. Great for growing herbs and veggies, kids can have their own planter to nurture and learn from as the content grows, teaching them both pride and patience. Mixing natives, seasonal flowers and edibles creates a lush environment, perfect for inspiring kids to be in touch with nature, and learn about microclimates and the beauty of plants. Made from 100% recycled PET bottles & UV-resistant milk bottles, the Woolly Pocket planters are environmentally friendly and made to last. Get your school garden started today!
Participate in Schools Tree Day at your school by planting a Vertical Garden, find out how with The Productive Garden Company.