Celebrating an Amazing Milestone
Date: 17-Jul-15
Author: Emily Donnelly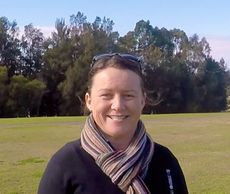 We think it's pretty amazing that National Tree Day has reached its 20th year. But what's even more amazing is that some site coordinators, like Rae Broadfoot of the City of Sydney, have been there from the very beginning.
We thought it was only fitting to hear what she has to say about Tree Day and what she's learned over the years.
Get Involved
If you've been inspired by Rae's fantastic contribution you can get involved in National Tree too:
If you're already a registered Site Coordinator you can join our new Facebook group which has been designed to help coordinators share tips and ideas for setting up and running a successful site or
If you want to get involved in an existing event check out our Find An Event page to see what's happening in your area.