Jumping Geraniums
Date: 28-Jul-09
Author: Michelle Cook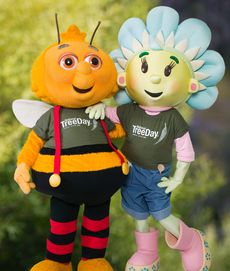 Fifi is the star of the popular children's television series Fifi and the Flowertots. She's also Planet Ark's special Schools Tree Day ambassador. Fifi's job is to help our smallest supporters get growing on Schools Tree Day - her favourite day of the year.

As well as planting native trees on Schools Tree Day, Fifi, along with Bumble and her flowertot friends, grow organic plants, fruits and vegetables and compost their food scraps right throughout the year.
You'll find lots of fun games and more at Fifi's very own webpage on the National Tree Day website.