Have a Dirty Weekend at Home
Date: 26-Jul-14
Author: Brad Gray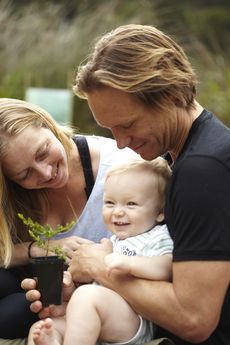 There are literally hundreds of National Tree Day events happening around the country this weekend. But if you can't make it along to one of them or can't find one in your area don't feel left out. You can take part at home!

Get out into the yard or on to the balcony and plant some natives, herbs or ornamentals and then take 30 seconds to register your activity with us. By registering you'll be adding your plants to the national total. This year we are aiming for more than a million plants – so every bit helps.

And as an encouragement to register, one lucky person will win a case of Planet Ark Endorsed Orange Power Laundry Liquid to get rid of the dirt.