A Sky High Record For Perth
Date: 24-Jul-14
Author: Brad Gray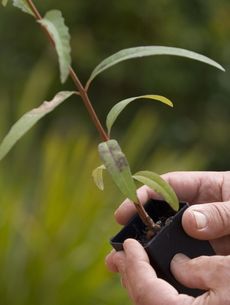 Perth environment organisation Men of the Trees is attempting to set a world record in support of Planet Ark's Schools Tree day – and they are using a drone to monitor their progress.

More than 2,200 students, teachers, businesses and members of the community are attempting to plant 100,000 seedlings in one hour at Whiteman Park! The current record of 99,103 trees planted in an hour was set in India in 2012.

Achieving this world record is a team event with support from local businesses, the local MP Ken Wyatt, Bunnings, who has donated 2,000 trowels and of course local school and tertiary students who are providing the muscle.

Achieving a Guinness World Record isn't an easy feat. There are strict compliance measures to make sure everything is correct and above board so a camera-equipped drone will be filming the event from above and two official time keepers will be calling a halt to activity on the hour mark.

This fantastic Men of the Trees event is one of more the 3,000 National Tree Day activities organised by councils, schools, businesses, communities and Toyota Dealers across the country that with the aim of bringing communities together for the health of the environment and for the participants.
You can either find an event near you or you can plant at home and take 2 minutes to register your activities with us so we can add them to the national total.