Celebrating 25 - Landcare Local Grant Program
Date: 08-May-14
Author: Jess McCallum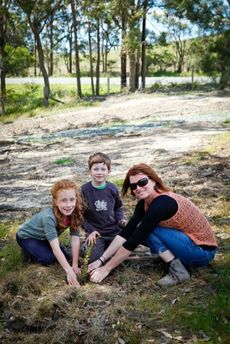 Many of the National Tree Day family - our coordinators and volunteers - come from Landcare, the grassroots movement caring for nature in local communities from the coast to the outback. To celebrate their 25 years of caring for Australia Landcare is giving away grants!
That's right, Landcare is offering 25 grants of up to $1,000 to be awarded to deserving recipients in each of two grants programs. We've got the details and many of you may be eligible recipients:
The Landcare Week Grow Grants 2014
The Landcare Week Grow Grants Program 2014 is open to all environmental groups that embrace the Landcare philosophy including Landcare, Bushcare, Beachcare, Dunecare, Coastcare and "Friends of" groups nationwide. Grants will be awarded to successful recipients to celebrate and support local Landcare Week events that aim to increase the number of volunteers involved in local Landcare communities across Australia. To be eligible, events must be held during September 2014 (which is great timing to be looking after a National Tree Day planting and getting new people along to help!). You can check out more about this grant here.
The Planting the Future Junior Landcare Grants
The second grants program is the Planting the Future Junior Landcare Grant, which will be awarded to projects that support Landcare's commitment to protecting, restoring and sustainably managing Australia's natural environment and its productivity - essentially those helping facilitate the next generation of Landcarers and environmental custodians of the future. It's perfect for schools, youth groups, Scouts and Guides, and any organisation that involves young people getting outside! Projects could include school gardens, recycling or sustainability activities. Check out the details about this grant here.
They're a very generous bunch over at Landcare, and they do a lot of great, essential work. To keep up-to-date with their grants programs, or to find out how to get involved in the work they do in your community, check out their website.
Landcare Australia is a great friend of National Tree Day and Planet Ark, and we'd like to say a huge Happy Birthday to them and a big congratulations to all their volunteers who've contributed to their fantastic nature-care activities in the last 25 years! Here's to the next 25!