Register now for National Tree Day
Date: 05-Jun-09
Author: Michelle Cook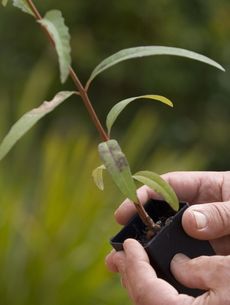 Planet Ark is urging all Australians to join its tree-planting revolution and is calling on individuals, schools and community groups to register and run local tree planting or bush regeneration sites.
"As a National Tree Day Site Coordinator you have the opportunity to do something good for the environment and your community," says Planet Ark Spokeswoman Rebecca Gilling. "Start by getting your local school, sporting or church group together and then ask your local council if it can provide you with some land to care for and seedlings to plant".
Now in its 14th year, Planet Ark's National Tree Day has successfully mobilised more than two million volunteers to plant over 13 million trees. This extraordinary feat is largely due to the thousands of individuals who each year volunteer to coordinate tree-planting sites in their local area.
Planet Ark needs volunteers interested in making a positive environmental difference, to register as Site Coordinators and run local tree planting sites so they can share their expertise and teach future generations how to care for and preserve the local native environment.
Registration is easy and can be completed online at
treeday.planetark.org/involved/coordinate.cfm
or by phoning the National Tree Day Hotline on 1300 88 5000.