Thank You From Planet Ark
Date: 04-Aug-11
Author: Lucy Band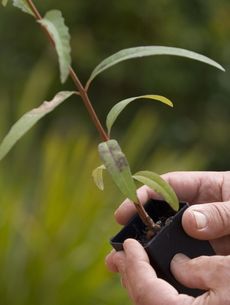 Planet Ark would like to thank all the schools, councils, environment and community groups, and businesses that have worked so hard to organise National Tree Day events and activities this year.
We'd also like to thank the hundreds of thousands of volunteers who got their hands dirty at Tree Day events across the country and helped to make Australia a greener, healthier place to live, not only for us but for our native wildlife too.
If you missed out on getting involved in Tree Day, or would like to volunteer again, there are still some events yet to happen. Click here to see if there's a site near you.
Better yet, why not join your local Landcare, Bushcare or Friends group and make a regular commitment to help revegetate your local park, reserve or bushland. Your local council should be able to provide information on active groups in your area.
Thanks again and stay tuned for the release of National Tree Day results!