Teachers Health Fund Help to Grow Tree Day
Date: 20-Jul-11
Author: Lucy Band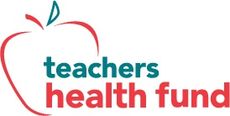 This Tree Day Teachers Health Fund are leading by example by asking their members to make the switch and receive their health fund correspondence electronically. For every member that makes the switch Teachers Health Fund will donate $1 to Planet Ark's Schools Tree Day !
Teachers Health Fund acknowledges the current global challenges in terms of environment and they recognise they can do their part by reducing their resource use by sending the majority of their paper correspondence to their members electronically.
Other great green initiatives by Teachers Health Fund include;
Introduced an Environmental Sustainability Policy.
Encourage staff to walk or take public transport to city meetings.
Switched their fleet cars to more energy-friendly vehicles.
Educated staff about turning off computers, monitors, lights, printers.
Introduced paper recycling.
Purchase eco-friendly kitchen cleaning products.
Moved their energy-hungry IT servers to virtual servers.
Set their copier/printer default to double-sided printing.
Switched from plastic bags to re-usable bags for customer purchases at Teachers Eyecare.
Plus many more, click here to read the full Teacher Health Fund Case Study.
Planet Ark give Teachers Health Fund an A+ for environmental effort !