Keep Your Kids Fit & Healthy with Tetra Pak Kids
Date: 28-Mar-11
Author: Lucy Band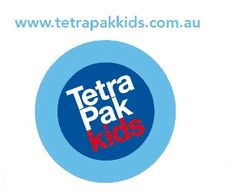 Tetra Pak Kids is designed to give you ideas and inspiration around exercise and nutrition for your kids aged six to ten years. Plus these schools holidays Tetra Pak Kids are hosting FREE Events around Sydney packed with fun activities to get your kids moving and parents can also get involved!
Head along to one of these events with the kids, for activities including;
Footy fans will delight as Wendell Sailor puts the Tetra Pak Kids through their paces, including a circuit of child-friendly exercises such as balance, strength, coordination and team work.
Older kids will also be entertained with an exclusive Tetra Pak teen zone set up on the day.
Celebrity chef Darren Simpson will whip up a storm in the Tetra Pak Kids Cooking School. Parents will learn quick and simple healthy lunch box/snack ideas from Darren that can be easily re-created at home.
All children must be accompanied by a parent/ guardian for the duration of the event
Events are being hosted at the following locations across Sydney;
2nd April – Blacktown – 12pm – 4pm
9th April – Marrickville – 12pm – 4pm
16th April – Penrith – 12pm – 4pm
23rd April – Campbelltown – 12pm – 4pm .
For more information on these events and other Tetra Pak Kids ideas and activities see the website.
Tetra Pak and Planet Ark
TetraPak have been proud supporters of Planet Ark's National Tree Day and Schools Tree Day since 1996, helping to get kids outdoors and staying active