Investing In Native Trees
Date: 23-Jul-10
Author: Tracey Yong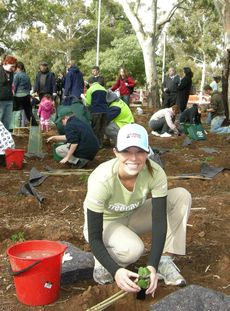 Colonial First State, Australia's leading financial services company, is helping their staff celebrate National Tree Day by running an 'Adopt a tree' give away. So far hundreds of staff have adopted a native tree. These trees, when planted at home, will help promote local species and give homes and food to native animals and birds.
"Colonial First State is committed to promoting sustainability both in the workplace and within the community. Our Sustainability Working Group came up with the idea to promote National Tree day to all our staff by offering free native trees. We've had a great response with more than 230 people registering for this initiative." - Theresa Lintvelt, Head of Sustainability at Colonial First State.
Staff are also invited to attend a National Tree Day breakfast.