WilderQuest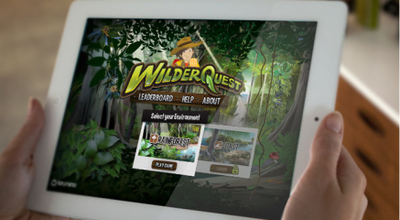 For a fun way to explore nature, NSW National Parks and Wildlife have developed WilderQuest - a fun and innovative children's program designed to inspire love and care for nature. Its aim is to motivate and encourage children to learn about and experience the natural world, using a combination of digital and real-life encounters.
Designed for five to 12-year-olds, the WilderQuest website is the place for children to explore, play and learn – guided by Ranger Sam and his gang of friendly and cheeky Australian animals.
During the school holidays, the NSW National Parks and Wildlife Service runs a great program of events. Take the whole family to a WilderQuest Discovery activity in your region.
WilderQuest - Nature Discovery is an award winning app that lets you explore virtual ecosystems and immerse yourself in the sights and sounds of our natural landscapes.
The schools WilderQuest program provides teachers with a valuable classroom resource to explore rich, authentic Australian environments with their students.
For more information, visit the WilderQuest website.