Fifi and the Flowertots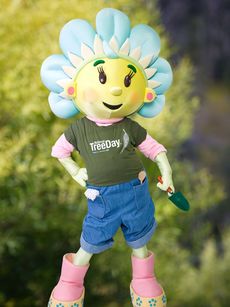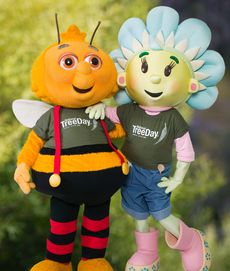 Meet our Schools Tree Day Ambassador Fifi from Fifi and the Flowertots.

Hello, I'm Fifi-Forget-Me-Not from Fifi and the Flowertots. Jumping geraniums, I am so excited about National Tree Day; it is my favourite day of the year. I love planting native trees and shrubs with all my flowertot friends in Australia, helping the environment is one of the best things we can do.

Bumble and I are always in Flowertot garden tending to our organic plants, fruits and vegetables, but Planet Ark's Schools Tree Day and National Tree Day are extra special because we can plant trees in your local communities and have a lot of 'Fiddly Flowerpetal' fun at the same time. Let's see thousands of beautiful new trees planted this year, pick up a spade, bring along some gloves and get growing.
Meet Fifi

Fifi will be making a special appearance at Sydney Park in St Peters on Sunday 2 August from 11am. You can meet Fifi, have your photo taken with her and help plant a native tree on National Tree Day!
Fifi followers in Adelaide can see Fifi at the Port Adelaide Vs Hawthorn Football Match on National Tree Day which will be played at AAMI Stadium, West Lakes Boulevarde, West Lakes SA

Games with Fifi
Come and play some games! We have Fifi's Pick-A-Flower Spottalottastuff and Collect a Collage
Competition
'Get Growing' on Schools Tree Day and your kindergarten or pre-school could WIN a Fifi and the Flowertots meet and greet at your school See our competitions page for more details.
Fifi digs in

You can find out more about Fifi and the Flowertos at www.fifiandtheflowertots.com