2014 Schools Tree Day Competition
This year schools had the chance to win a new schoolyard garden and a once-in-a-lifetime planting experience with ABC4Kids children's TV sensation, dirtgirl or one of five Get Growing starter kits, complete with a raised garden bed, mulch, soil, gardening gloves and trowels, all compliments of Tree Day sponsor, Toyota Australia (prizes valued at $5000).
Teachers were asked to send in a photo and short message describing how their students were developing a love of nature. Entries were judged on the quality of their photograph, and their creativity in depicting the Get into Nature and Grow slogan.
Grand Prize Winner:
Yarra Ranges Special Development School (Mount Evelyn, VIC)
Runner Up Winners:
Prince Charles Hospital Early Education Centre (Chermside, QLD)
Bermagui Preschool (Bermagui, NSW)
Broadbeach Waters Kindergarten & Preschool (Broadbeach Waters, QLD)
Mudgee Preschool Kindergarten (Mudgee, NSW)
Our Lady's Primary School (Longreach, QLD)
We were so impressed with the record-number of entries and the amazing things teachers were doing to help kids dig nature that we'd like to share our entire Schools Tree Day Competition Photo & Message Gallery - click on an image to view our gallery and what each school is doing.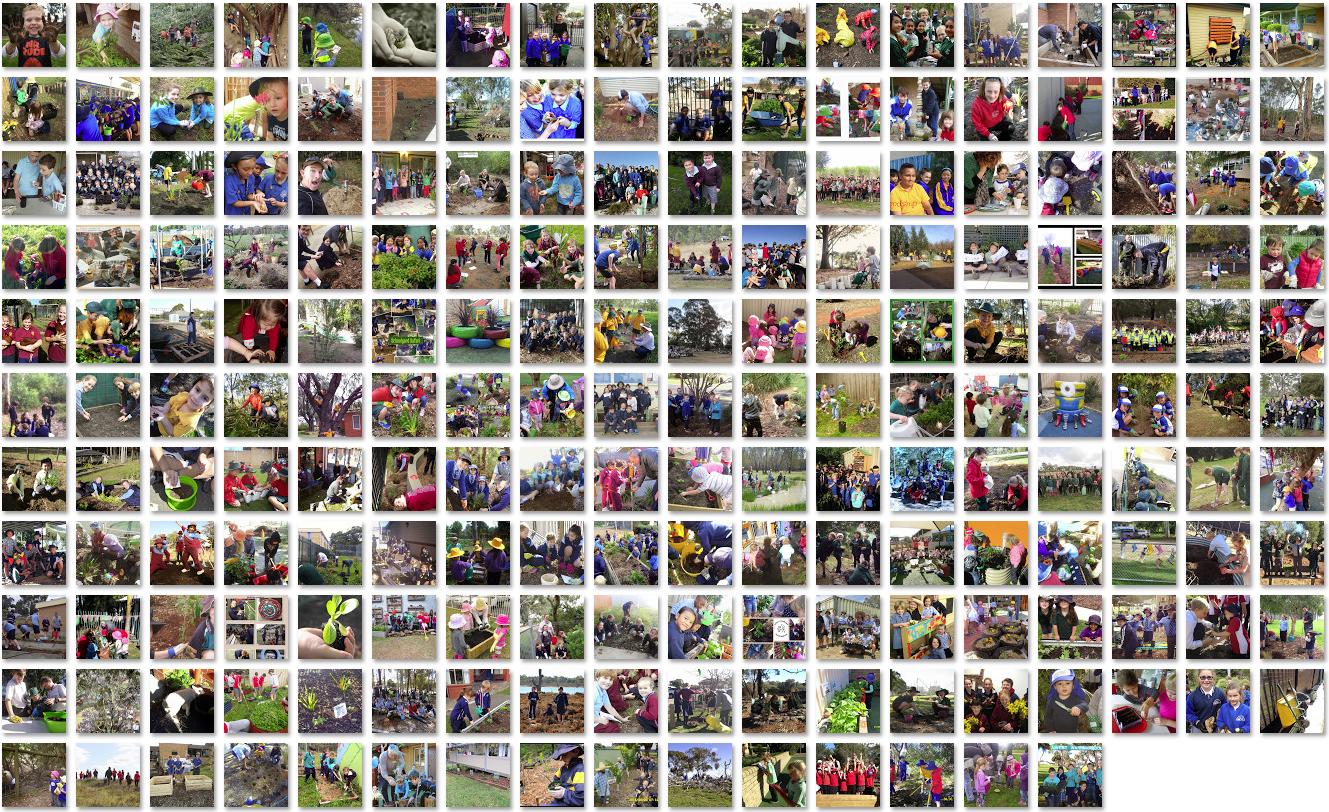 All registered schools received a free digital download of dirtgirl's award-winning album Get Grubby (valued at $19.95).It's not too late for coordinators to Get Grubby and access their gift - just log in to download. (31 MB zip file).