Kanwal Public School and Craigie Park Landcare team unite!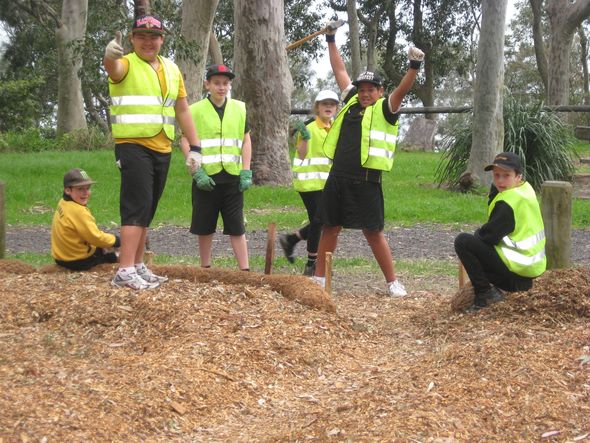 On National School's Tree Planting Day Kanwal Public School visited the local Landcare area at Craigie Park.
Our Landcare team helped to plant 140 trees, weed and assist with erosion control by positioning eco logs along a walkway adjoining the Tuggerah Lakes foreshore.
We had a great time and worked so well that we were invited back to assist with further activities. All the students are very excited because we will be invited to the Craigie Park Landcare Christmas party!
Photo: Michelle Newton © Michelle Newton 2012