2015 Schools Competition - Nature Craft Entrants
Mullumbimby Community Preschool - NSW
Year 6
Teacher: Dianne Davison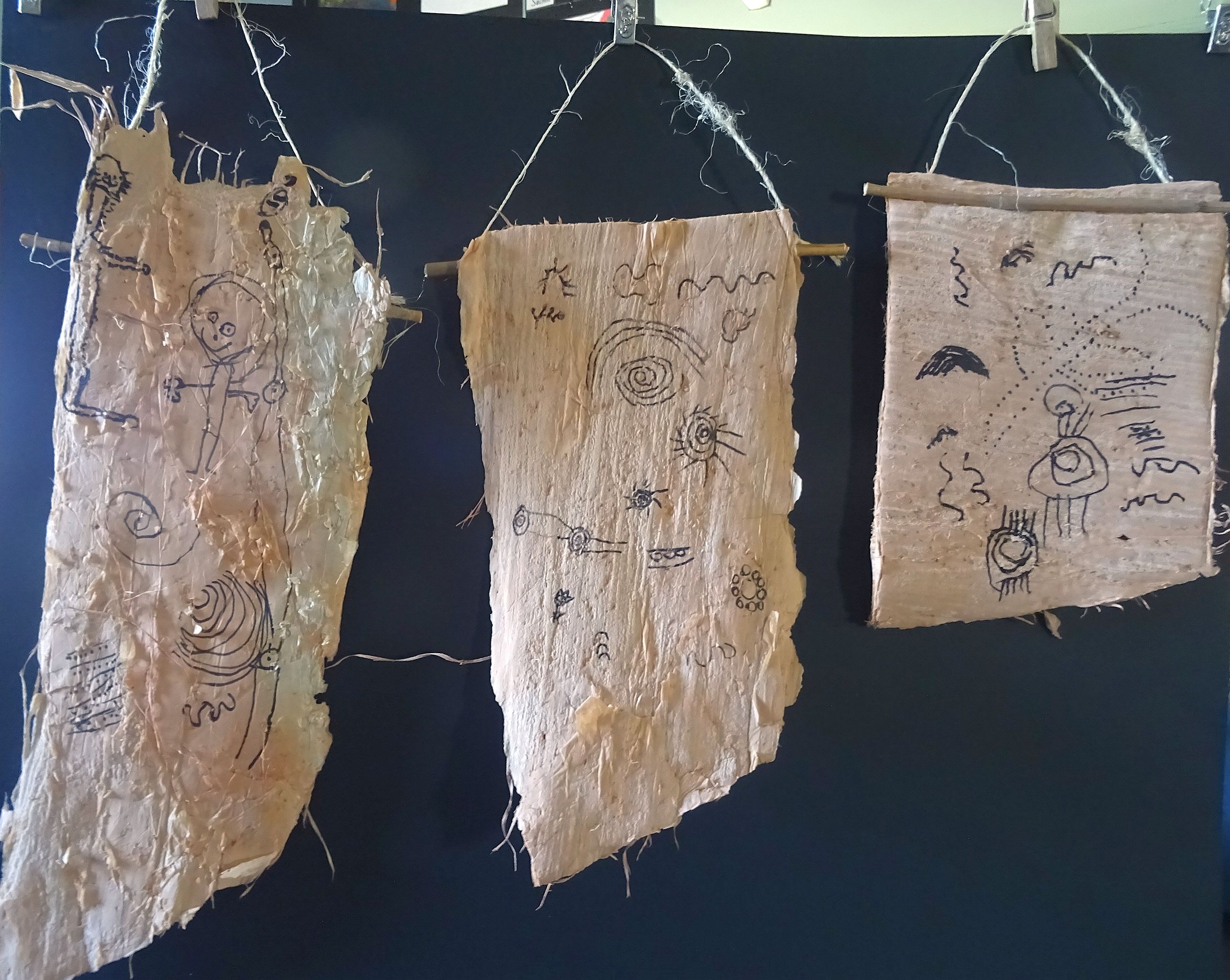 Aboriginal Symbols on Paperbark
Step 1. Go bush, find a Paperbark Tree with paper bark hanging off it.
Step 2. Tear and cut into desired size pieces.
Step 3. We used "The Sand Symbols" book from the Yarn About Series written by Nola Turner-Jensen and Illustrated by Ms Carmel Skelton as inspiration and to give the children ideas about which symbols they might like to draw on their paperbark canvas.
Step 4. Using black marking pens get the children to draw their design and remind them to draw very very gently so as not to rip the delicate paper. We asked them to imagine they were drawing on a fairy's wings!
Step 5. Using a glue gun, glue a stick onto the front or back of the paperbark drawing and tie some jute on either end to give it a hanger and voila!