2015 Schools Competition - Nature Craft Entrants
Good Samaritan catholic school - NSW
Year 6
Teacher: REBECCA Coll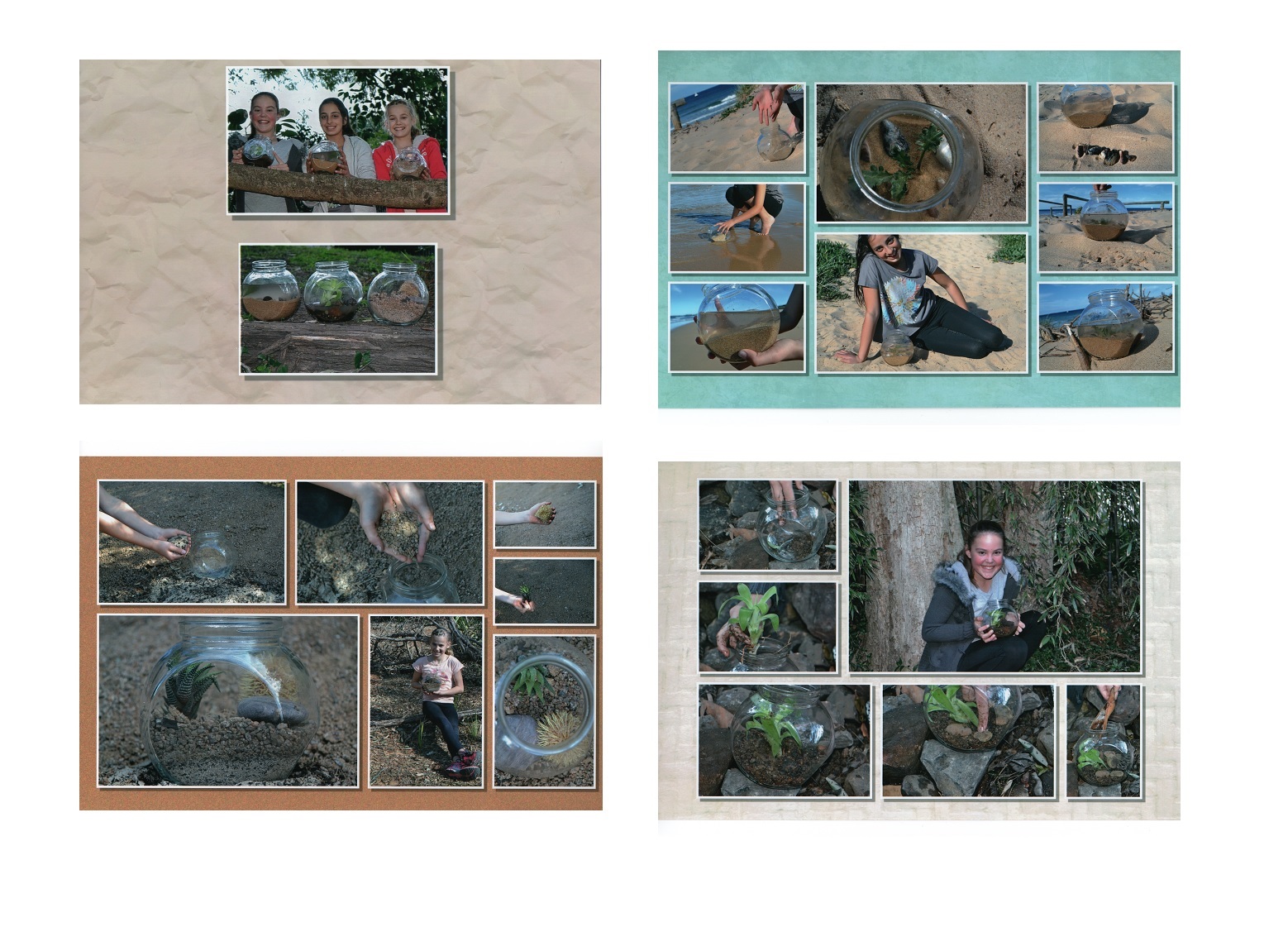 Let It Grow- By Zarah, Paris And Ruby
Explanation and How To Instructions
~ Description
Our Nature inspired Craft is all about teaching kids what nature belongs in different environments. We've come up with nature in a jar 'LET IT GROW'. Each student would pick an environment to study. E.g.- Desert, so the student would find things that would belong in the desert. They would place them into the jar and write a description of their jar. Teachers would be able to see the child's understanding of that specific environment.
~ How To Instructions
Equipment:
Large Topped jars ( preferably with lids )
Items ( that match your environment choice)
Labels or tags ( to write child's name )
Paper ( to write and draw- step 2)
1~ Collect Jars with a large top, just like the one in the picture. You can buy these cheap at the reject store, or the two-dollar store.
2~ Then ask children to draw up a design and a list of things that they think will suite their environment. E.g. Sand, cactus, twigs, different rocks and Palm tree leaves.
3~Then tell them to gather up their materials and bring them into school for a certain date.
4~ Children create a scene to match their environment.
5~ Put them onto display, and get children to share their environment, drawing and descriotion and jar.
The instructions for the jars that we created are put into pictures that we have taken at the locations that we have chose.
~Extension
Other things teachers can use these for:
~ Weather And conditions that these plants and animals need to survive
~ To learn about their adaptations
~ Decorations
~ Art lesson
~ Present for Mothers, Fathers and Grandparents day.
-Ruby, Zarah And Paris