2015 Schools Competition - Nature Craft Entrants
Campbell Primary School - WA
Year 6
Teacher: Maxine Wylie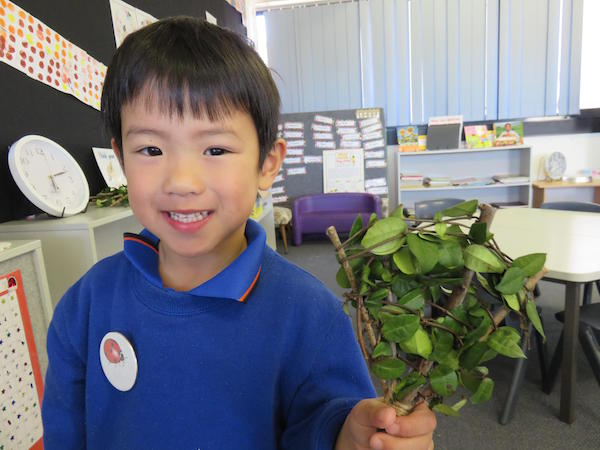 Nature Inspired Craft:
Campbell Primary School
Off-site Kindergarten #3 A & B Groups
Campbell Road
Canning Vale WA 6155
Teacher: Mrs Maxine Wylie
(maxine.wylie@education.wa.edu.au)
Students: 37
Made in classes August 5th - 7th 2015
FAN
• Materials required:
sticks approximately 20cms long (to start)
vines (bendable with small leaves attached)
jute string
• Instructions
1. Tie string to secure four sticks at base.
2. Begin weaving vine over and under the sticks.
3. Continue turning the vine lengths back around the end stick to complete the opposite pattern for each row to ensure the sticks are kept in the triangular fan shape required.
4. Each vine end can be tucked into woven section to lock in place.
5. When enough vines have been wound back and forth ensure stick ends are cut to appropriate length for safety when fanning.
6. Use your nature crafted fan to make cool air.
(We have photos for each stage but unable to load them so if required)