2015 Schools Competition - Nature Craft Entrants
Eltham Preschool - Vic
Year 6
Teacher: Sharon Bonga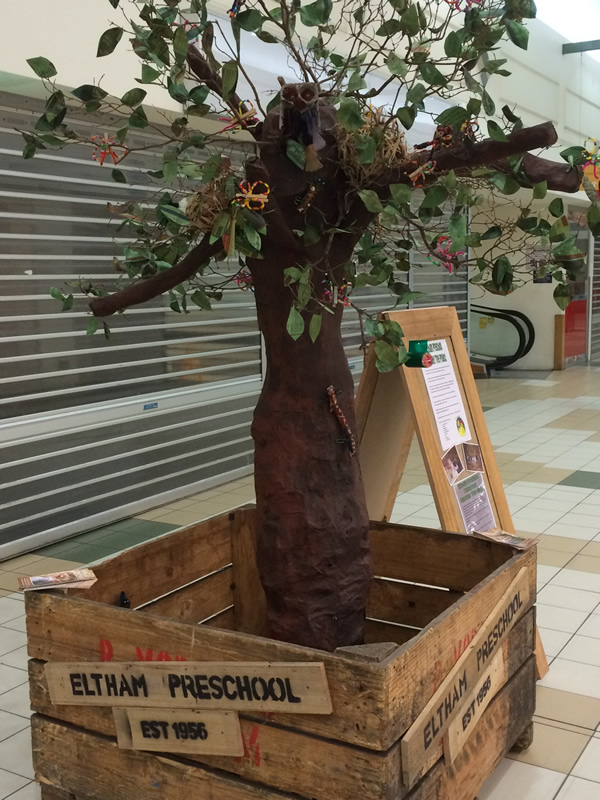 The Eltham Pre School program balances joyful learning, independent thinking and curiosity, creativity and imagination in a naturalised outdoor environment.
We have a very strong commitment to the environment and education for sustainability. The aim of education for sustainability is to promote a sense of responsibility, respect, empowerment, active participation, enquiry and social change to make a positive difference.
The children used recycled newspapers to paper mache the tree trunk and to paint leaves.
The project involved the use of a range of recycled materials such as wool, fabric, egg carton, sticks, newspaper, buttons, beads, wire and pegs.
Collaborative art projects provide a supportive, creative, atmosphere where social and cultural development and understanding can take place.
The children decided to create some gorgeous animals we see in our outdoor environment
Can you help your child find the following:
Our Possum (hush)
Magpie
Kookaburra
Insect hotels
rainbow lorikeet
Blue Wren
Owl
Butterflies
Lizards/stick insects.