2015 Schools Competition - Nature Craft Entrants
Cammeray Children's Centre - NSW
Year 6
Teacher: Elizabeth Arrabalde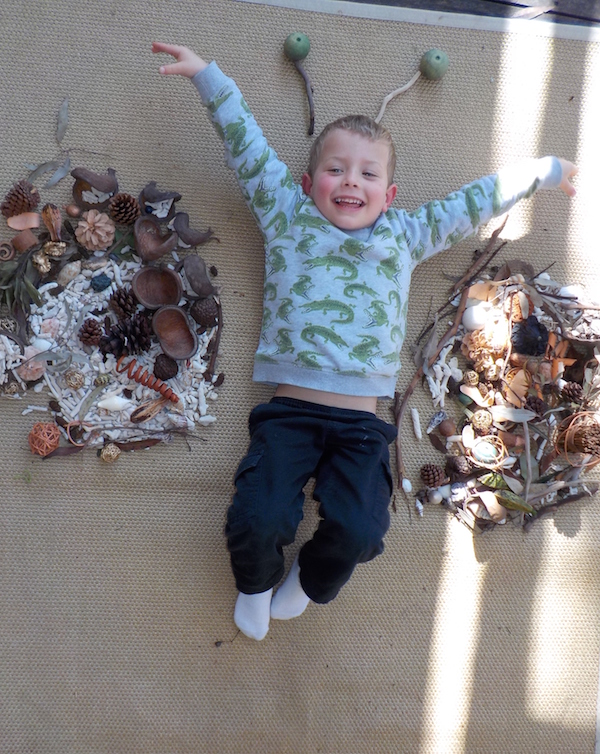 The children loved collaborating to create this amazing ephemeral artwork. We created a butterfly, but birds, dragonflies or even bats would work too!
1. Collect an assortment of natural materials like shells, sticks, leaves and seed pods.
2. Measure a space in between your wings that is big enough for a person to lie between.
3. Lay out the natural materials to create beautiful wing shapes. Don't forget to also add some antennas.
4. The children then become part of the artwork as they take turns lying between the wing shapes.
5. Take a photo to remember the fantastic artwork. Then the natural materials can be used again.