2015 Schools Competition - Nature Craft Entrants
St John Vianneys Primary School - NSW
Year 6
Teacher: Astro Stewart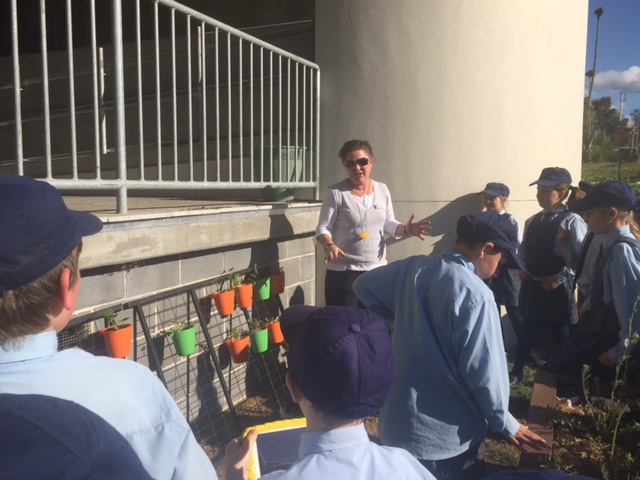 Vertical Gardens were used for the first time in our school garden at Morisset, NSW.
Astro (our school cleaner and leader of all things green at our school) had the rich soil ready and the kids got in and scooped it into the hard plastic cup like container with a hole drilled in the bottom.
We dragged the kids away from the soil and they each got a little seedling plant, made a hole and planted it. We had mostly herbs to plant...the strawberry plants were highly sought after and a few tears were shed because there were not enough to go around.
The kids hooked the cups onto the steel framed vertical fence that Astro found somewhere!
And a couple of the kids watered the plants in with little watering cans.
Walla!! We made a vertical garden!!! On the cheap too.
We spent the rest of the time wondering around our new fancy wicking garden our other garden beds and looking at the scuptures that Asro has made out of scrappy old chairs.
The next day was Year 5's turn to plant shrubs on the site...
Thank you Astro!
Miss Day
Yr 3 Class Teacher