2015 Schools Competition - Nature Craft Entrants
Hopetoun Preschool - Vic
Year 6
Teacher: Robyn Hallam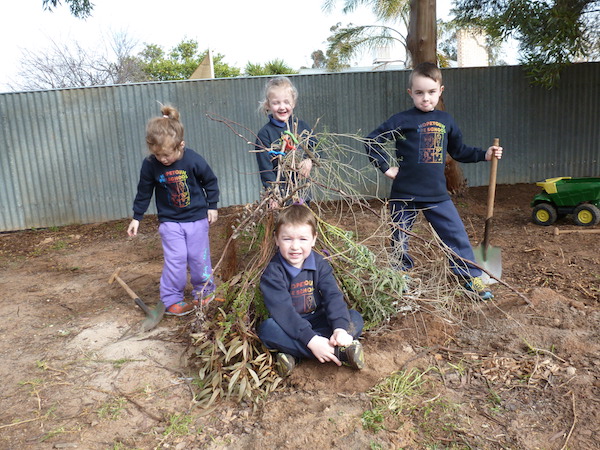 The children explored their very natural Preschool yard and collected twigs and branches to construct a twig house. We used Sticklets to help hold the sticks together. Some children decided to secure the base by digging and carting dirt to the area.
Step 2 ; The children gathered lots of other materials such as Feathers, bark and floweres which they wove into their construction.
Step3 ; The children evaluated and adjusted their twig house to make it more stable. They used their imaginations and engaged in great dramatic play . At one stage their twig house was a castle for kings and Queens, which led to crown making with more natural materials.