2015 Schools Competition - Nature Craft Entrants
Terranora Child Care Centre - NSW
Year 6
Teacher: April Bayley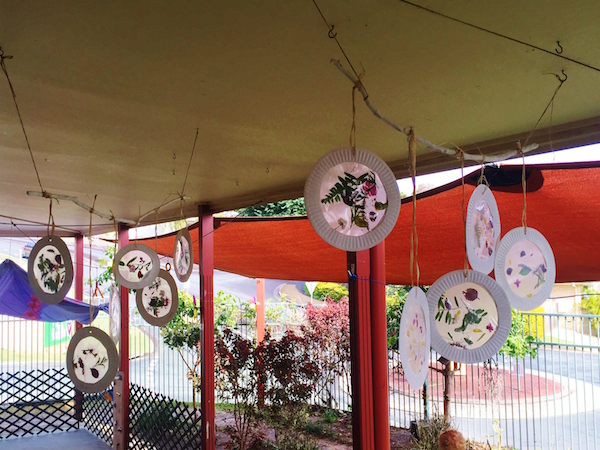 Suncatchers
Items used
Paper plates, contact paper, scissors, glue, hole punch, string, assortment of flowers and leaves from our garden.
Cut out the hole in the middle of the plate and contact paper to stick to the plate.
Allow children to choose their flowers and leaves and place them onto the sticky part of the contact. When they are finished, cover over with another piece of contact and glue another plate ring to finish off framing.
punch a hole and tie string to it and hang outside for the children to see.