Coordinator Profile Rohana Smith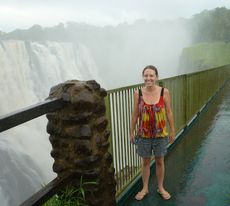 Name: Rohana Smith
School: North Parramatta Public School
This was your first year participating in Schools Tree Day - why did you decide to get involved?
To expose the students to Environmental Education issues. To encourage the students to get outside, learn about seedlings and how to manage them. To improve the look of our school. To continue our relationship with our local Bunnings store.
What did you do for Schools Tree Day?
We planted 54 native shrubs outside our office.
What were the main benefits for your school of participating in Schools Tree Day?
Exposing the students to issues of sustainability.
What was your biggest challenge in organising your Schools Tree Day event?
Time to plant; time for Bunnings to be involved (they were very busy); the site was not prepared as well as I would have liked.
What advice would you offer to others thinking about becoming a Schools Tree Day Coordinator?
Get involved! It is so beneficial to all the students and the school. Maybe get the parents and community involved.
And just for fun, if you were given the seed of a 'money tree', where would you plant it?
In Africa, maybe in Zimbabwe.