Canterbury Boys High School Green Squad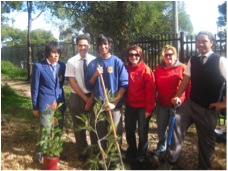 Twenty-six Green Squad members from Canterbury Boys High were involved in this year's National Tree Day event and the day was a great success. This was due to the hard work, commitment and energy that each member brought to the day's events.
The boys planted 15 native trees and 20 grasses, donated by Ashfield Council and Bunnings Warehouse Ashfield, at the School's Holden Street Entrance garden. After planting, the Green Squad mulched the newly planted area and the soil was enriched with special native fertiliser. This was a large task and it took a lot of muscle, effort and patience!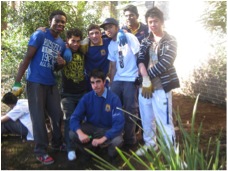 Over time, the schools will see the benefits of planting these natives - stunning flowers and foliage will attract insects and Australian birds.
The Holden Street Entrance garden is beginning to thrive again, and over the course of the year, the Green Squad will continue to plant and construct rockeries and shrubs to encourage smaller birds.
Everyone did their bit and National Tree Day 2011 was the best yet!