Kenmore State High School, QLD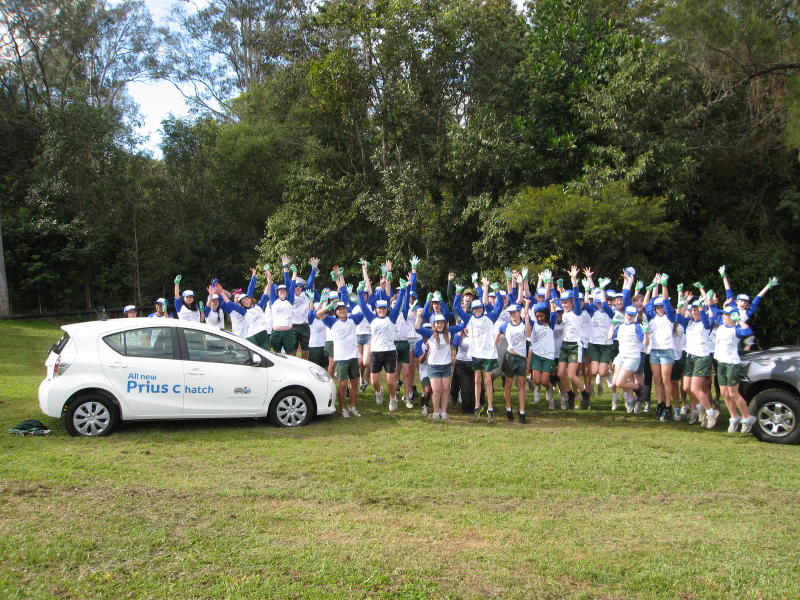 Every year Kenmore State High School participates in Schools Tree Day, to care for their local environment and creek. Since 2000, students have planted close to 10,000 native plants along the McKay Brook section of Moggill Creek!
Students participate in a wide number of activities such as plant propagation, water testing and weed removal as part of their school curriculum. The school has specifically incorporated environmental aspects into the school curriculum, ensuring that each and every student contributes to the regeneration of the Moggill Creek catchment area. They have successfully removed non-native species like the Chinese Elm, and Camphor Laurels and replaced them with plant life that is indigenous to Kenmore. In doing so, a huge number of butterflies have returned to the region, teaching students the value of local provenance plants in Australian ecosystems.
For Schools Tree Day 2010, over 70 students planted almost 700 native trees, shrubs and grass covers and conducted follow-up maintenance on the site to ensure their plants' survival. With the support of the local council, Moggill Creek Catchment group and Sci-Fleet Toyota who donate native seedlings, tree guards and t-shirts for the students, Kenmore State High is able to make huge contributions to the improvement of their school and the environment around them. This environmental learning ensures that they will carry these skills and passions beyond their high school days and into the future.

The school has other visionary plans to not only revegetate the site but also to transform it into a tranquil destination for human beings. They intend to build viewing platforms at various spots so that people can enjoy the stunning landscape they have worked to recreate.