Wilsons River Landcare Group, NSW
Pritchard Park in North Lismore, NSW has long experienced the good and bad of human behaviour. Before the formation of the Wilsons River Landcare Group in 1991, the riverbank at Pritchard Park had been cleared time and time again, leaving the highly dispersive rainforest soil to erode rapidly. This resulted in bare, muddy riverbanks lining the CBD. Over the last two decades, the Wilsons River Landcare Group has transformed the attitudes of local residents, bringing together their community in a common mission to revegetate and revitalise Pritchard Park.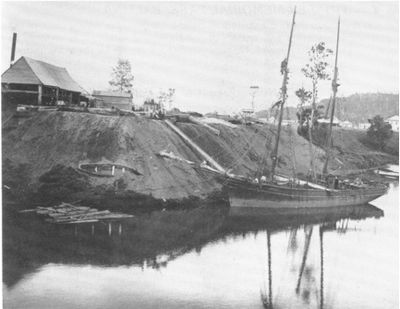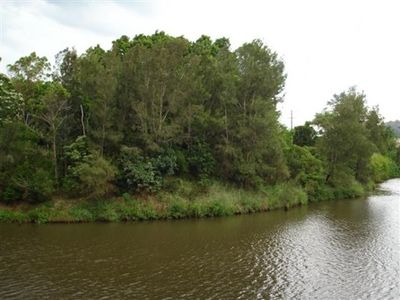 1. 2.

The Landcare Group has been involved in National Tree Day since its conception in 1996. In their first year, hundreds of local school students helped out at the site, trying to reintroduce the luscious plantlife and diverse wildlife that used to inhabit the area.
On National Tree Day in 2001, the Landcare Group received a grant from the Environment Trust, providing them with the funds needed to plant 1200 rainforest trees, shrubs and groundcovers in Pritchard Park. Over 150 local residents supported their efforts on the day, making such a huge achievement possible.
Although the Group is committed to reintroducing the threatened ecological community that used to be seen at Pritchard Park, they are also determined to transform the area into a loved community landmark. Originally donated by the Pritchard family to the local council, the space is intended for public enjoyment. Here, they are trying to establish a harmony between nature and the community, showing how each can complement the other for the benefit of all.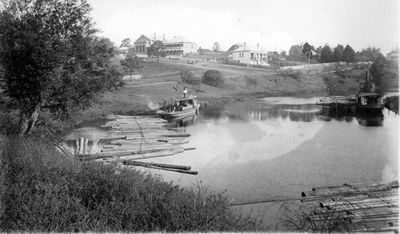 3. 4.
The Wilsons River Landcare Group have been fortunate to have the strong support of local residents as well as a wide selection of native plant nurseries in the area that make their plantings possible. Over the years, they have received support from Rob English and Phil Murray, Eastern Forest Nursery, Firewheel Nursery and Poison Peach Nursery. Members of the Landcare Group have also put their own money behind their revegetation initiatives, donating native seedlings for the cause.
On Sunday 1 August 2010, Wilsons River Landcare Group, in conjunction with Lismore City Council and Lismore City Toyota, will be participating in National Tree Day once more, with many members of the community expected to attend.
1. Dorrough's Sawmill, schooner 'Garfield' loading timber, c. 1890.
2. Pritchard Park North Lismore (site of Dorrough's sawmill), January 2010. Photo: Vanessa Tallon
3. Molesworth St and Court House viewed from Coleman's Point (Greyhound Track), c. 1890. Photo: Richmond River Historical Societ
4. Molesworth St Landcare site viewed from Coleman's Point, January 2010. Photo: Vanessa Tallon