Whitsundays Catchment Landcare, QLD
Surrounding Galbraith Creek is a mixture of struggling vegetation and cleared parklands. Over the cleared site, urban and industrial buildings are being developed while the water quality in the creek diminishes and native wildlife is lost. Since 2008, each National Tree Day, Whitsunday Catchment Landcare has been working on the site at Galbraith Creek to help increase habitat in this urban setting and revegetate an area suffering long term erosion and flooding.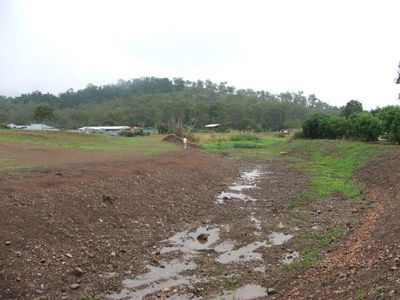 Before the National Tree Day plantingThis Landcare group has a long-term commitment to the Whitsunday Rivers Catchment, making significant efforts to bring back local fauna and flora over the years. At National Tree Day 2008, long-term erosion control measures were put in place to help protect the embankment from future floods. Whitsunday Regional Council assisted the community group by donating mulch and helping with the provision of native plants. That day, they planted 300 native trees along the bank of the creek, hoping to provide habitats for birdlife and rock wallabies.
In 2009, the Whitsunday Catchment Landcare group returned to the site once more on National Tree Day with the assistance of the local council. They supplied mulch free of charge and a water filtration system. The provision of irrigation equipment and access to town water has resulted in a very successful plant survival rate of 90% or more. To help with their promotional efforts, the local Toyota dealership, Filby's Toyota, provided a Cowboys football player to lend a hand for the plantings.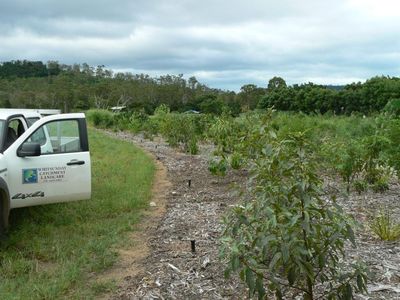 After the National Tree Day plantingThroughout the year, the Landcare group arranges workshops and plantings with local schools to promote the use of local native species and to educate students about environmental care. Whitsunday Catchment Landcare group provide their community with a much needed service to teach local residents about the importance of caring for the environment and the need for further involvement in initiatives that make a positive environmental difference.