Clissold Reserve New South Wales
At Clissold Reserve, the combined efforts of a school, council and bushcare group have led to encouraging steps towards the renewal of the endangered Shail/Sandstone Forest. This long-term project has helped educate the community about the importance of protecting the environment in an ongoing commitment that extends beyond National Tree Day.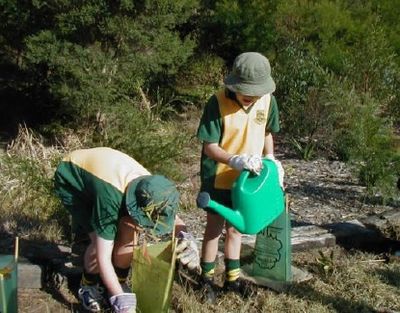 In 2005, Penrith City Council and the Emu Heights Bushcare Group held their first National Tree Day event at the Reserve with great success. In the following year, Emu Heights Public School students were invited to assist in the planting and have continued their contributions each year since then on Schools Tree Day. The students show a deep enthusiasm for their efforts, visiting their trees often and photographing their growth and development. Their school lies adjacent to the reserve so is easily accessible for ongoing maintenance of the land.
So far, 11 different native species are now growing where once there were few struggling to survive. In the before and after photographs taken by site coordinator, Janet Rannard, from Penrith City Council, the grounds used to be bare, covered in dry ground cover and bark. In 2009, shrubs, trees and wildlife have returned to this part of the forest with volunteers helping water and maintain the land throughout the year. Educating students about the vital role they have in serving the environment has led to more volunteering from older siblings and parents.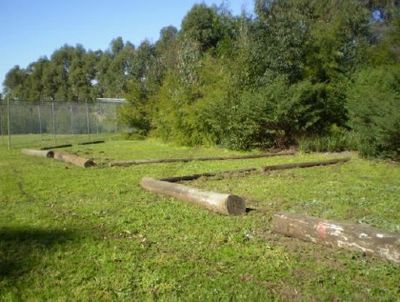 The Schools Tree Day event at the Reserve has become an established date on the calendar, as the Shail/Sandstone Forest still needs much care and revegetation. There have been astounding success rates in growth and vitality because all volunteers, young and old, were tutored properly about the correct methods in nurturing this environment.