Parramatta City Council
Sitting alongside the Parramatta River at Ermington lies the George Kendall Riverside Park where over 16,000 native plants have been planted in the last 4 years. With the help of Parramatta City Council and local citizens, George Kendall Riverside Bushcare group has transformed their local park into an area nurtured and appreciated by the community.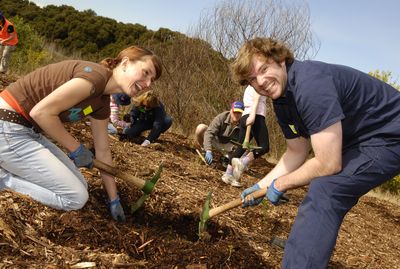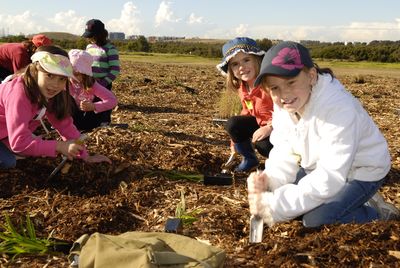 Each year, hundreds of Parramatta residents gather on National Tree Day to plant more indigenous plants and encourage the introduction of new wildlife. The day is now a major event, including everything from jumping castles to indigenous ceremonies to sporting events. The Riverside Park has become a pleasant resting spot for both animals and humans, where both co-exist in harmony. Where once there were weeds, there are now wattles, hopbush, dianellas, wandering postman, sarsparilla, and kangaroo grass, all growing strongly. Masses of mauve, yellow, red, and white flowers also blossom in the springtime, while quails, finches and butterflies roam the park grounds.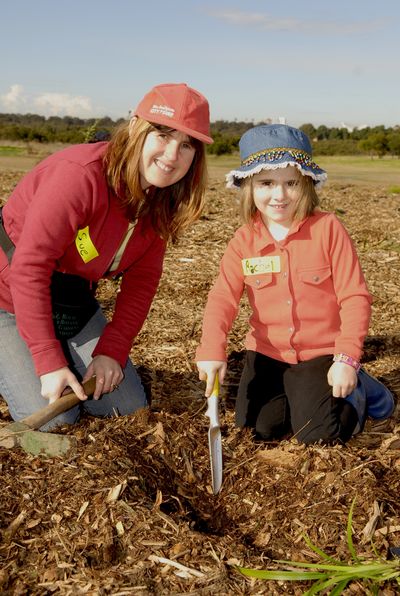 The Bushcare group along with council undergoes maintenance of the Riverside Park throughout the year, using National Tree Day as a launching pad for an ongoing interest in the protection of the local environment. They are currently making plans to revitalize other areas in need of care. Their success has inspired the group to repair declared threatened ecological plant communities in their local parks. Saltmarsh work a little further upstream at Pemberton Street Reserve (Baludarri Wetlands) has resulted in hundreds of fish and fry thriving in a once heavily polluted area. Their continued efforts to improve the state of the Parramatta River and the surrounding parks has given birth to growth of a wide variety of plant species and the return of indigenous wildlife.