Yarra City Council
The culturally and socially diverse inner city of Yarra exemplifies how city life need not be bare of trees. Located in the inner eastern and northern suburbs of Melbourne, Yarra City Council and its residents have a commitment to environmental causes. The Council oversees 120 parks and gardens and holds regular community-planting days throughout the year. The Council has also been responsible for revegetating many areas along the Yarra River in need of repair.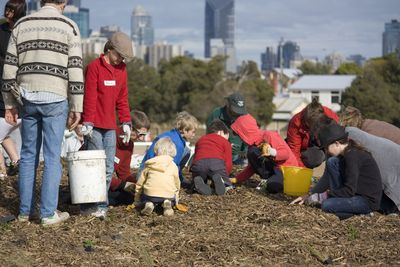 Working with several community groups such as the Friends of Merri Creek, the Friends of Quarries Park and the Growing Friends of Yarra Bend, the Council has helped bring its urban community together in a united cause. Each year, they encourage schools in the area to hold their own Tree Day event and assist them in their planting activities by providing much needed funds and provisions.
The Council has also made significant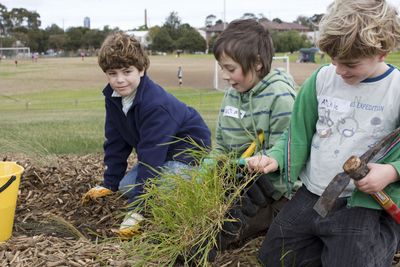 contributions to the Merri Parklands, an area that now houses a variety of native plants and animals. In collaboration with the Merri Creek Management Committee, they have contributed to the achievement of a 10 year plan aimed at creating park reserves for the urban city of Melbourne. They hope to enrich metropolitan areas, making it a more hospitable environment for both the Australian people and the Australian wildlife. Now many bird species and rare and endangered reptile and amphibians have a new place to call home.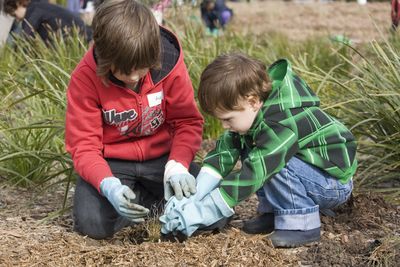 The Yarra City Council extends its Tree Day activities by making them cultural as well as environmental events. In 2007, a member of the Werundjeri Tribal Counsellors and Consultants was present to carry out cultural awareness activities which included boomerang workshops.
For National Tree Day in 2009, over 200 volunteers were present to plant over 4000 native trees, shrubs, grasses and groundcover. Yarra City Council ensures that the day involves plenty of family activities, offering face-painting and providing a mobile zoo so that residents nurture a greater understanding of native Australian wildlife. Educational activities, environmental walks and even skateboarding workshops have been a part of their National Tree Day activities, making their events attractive to all walks of life.