Vertical Gardens at Work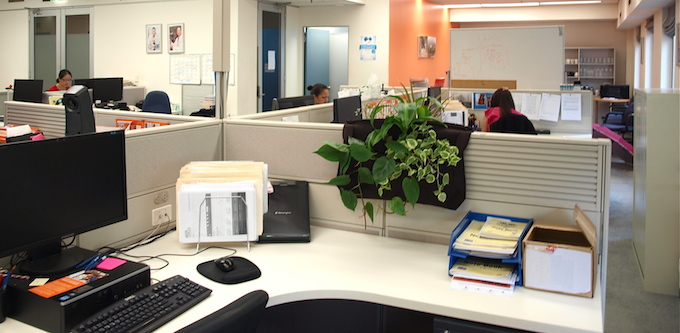 Celebrate Tree Day by bringing the natural world into your office with a Vertical Garden! Made from 100% Recycled PET bottles & UV-stabilised milk bottles, Woolly Pocket Vertical Garden planters provide a sustainable option to grow plants indoors and out. From a communal herb wall for staff to pick from, to a lush green wall to ease stress, more plants indoors makes for a happy workplace. Woolly Pocket offer a range of DIY-ready Vertical Gardens which include all fixings and are suitable for indoors and outdoors. Rather than paying for others to install your green wall, give the staff the opportunity to get their hands dirty together and bond over the therapeutic process of gardening!
Participate in National Tree Day at your workplace by planting a Vertical Garden, find out how with Garden Beet.
For more information on the benefits of nature in the workplace click the below link to our research on 'The Value of Trees - What is Nature Worth':
http://treeday.planetark.org/news/display/756