We'd like to thank our Sponsor Toyota Australia for making National Tree Day possible. The continued support of Toyota has ensured the ongoing success of National Tree Day.
Major Sponsor

Toyota Australia is celebrating its 19th year as the Major Sponsor of Planet Ark's National Tree Day. Toyota mobilises its entire business network of dealers, staff and brand ambassadors to support Tree Day and assist local schools, councils and groups to take an active part in caring for their local environment.
Official Supporter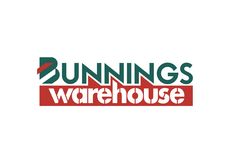 Bunnings Warehouse supports Tree Day by engaging their community in caring for and protecting trees and the natural environment. Bunnings advocates sustainability practices in Australian schools and helps local schools get started in greening their yards via expert advice, product contributions, equipment and hands-on support. Bunnings Warehouse runs hundreds of in store D.I.Y. nature-craft workshops for children, in honour of Tree Day.
Donating Partner

We're committed to making a positive difference to the environment, planting two trees for every one used as part of our Restoring Australia initiative. That's why this year, we're proud to be supporting Planet Ark's National Tree Day on Sunday 29 July, Australia's biggest community tree-planting and nature care event.
Other Supporters
Planet Ark extends its thanks to the range of supporters who help make National Tree Day such a success:
Planet Ark has teamed up with Cool Australia to help schools embrace sustainability! Cool Australia's team of qualified curriculum writers have pitched in to design exciting lesson plans to help grow students' love of nature, from kindergarten to Year 10. Teachers can use the lessons on their own or to complement a Schools Tree Day planting activity. Their personalised online dashboard also helps teachers and students reduce paper use in the classroom.
To help little hands grow big things, Seedsticks have partnered with Planet Ark's Schools Tree Day to offer Seedsticks' Class Planting Packs. Seedsticks packets come in the shape of a 'thumbs up gardening glove' and include 5 biodegradable sticks with native, veggie or herb seeds. Seedsticks Class Packs retail for a discounted price of $29.95 for schools and include 30 packs, enough for an entire class to take part in a planting activity, indoors or outdoors.
The City of Parramatta has run National Tree Day planting events since 2002. This year National Tree Day and the City of Parramatta are co-hosting Planet Ark's official community planting event in Winston Hills. The planting is part of a wider project to increase the area's biodiversity and create a wildlife corridor.
Tree Day ambassador, ABC4Kids TV sensation, dirtgirl, first came on board in 2014 as she perfectly articulates what National Tree Day is all about - getting grubby. The music-centric series, dirtgirlworld, is geared toward preschoolers and aims to introduce children to the joys of outdoor play and sustainable, green living. Dirtgirl has proven to be an invaluable partner in helping us engage with early learners.

Trees For Life is a South Australian community group providing native seedlings and plants to National Tree Day sites. In 2016, Trees For Life was the largest supporter of plants, contributing a total of 330,000 free trees and seedlings.
This year's Tree Day research coincided with the release of the phenomenally successful Nature RX short film spoofing "get-well advertising". So Planet Ark hired director Justin Bogardus to come to Australia and weave his magic for the 2016 launch video promoting time in nature & National Tree Day. Nature Rx is an award-winning comedy series and grassroots movement dedicated to entertaining and informing people about the humorous and healing aspects of getting outdoors.