Professor Anita Bundy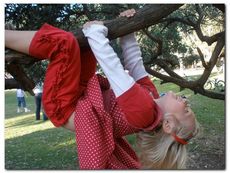 Professor Anita Bundy is known internationally for her work in occupational therapy assessment and intervention. She has published widely in these areas and given invited lectures and courses on five continents. She is best known for developing theory and research in play with children who have disabilities and in sensory integration. She has a strong interest in the everyday lives of children with disabilities.
Currently she is the project leader for a large team of researchers conducting a study in schools examining the benefits of an innovative intervention on physical activity, social skills and self esteem.
Professor Anita Bundy is a spokesperson for National Tree Day 2011.
For more information on Professor Anita Bundy and her work at the University of Sydney please click here
(click the button to play or download) Professor Anita Bundy - radio interview 3
Professor Anita Bundy promotes National Tree Day (227kb)
(click the button to play or download) Professor Anita Bundy - radio interview 2
Professor Anita Bundy talks about the importance of outdoor play in learning safety skills (427kb)
(click the button to play or download) Professor Anita Bundy - radio interview 1
Professor Anita Bundy talks about the benefits of outdoor play for children (450kb)