2015 National Tree Day Outcomes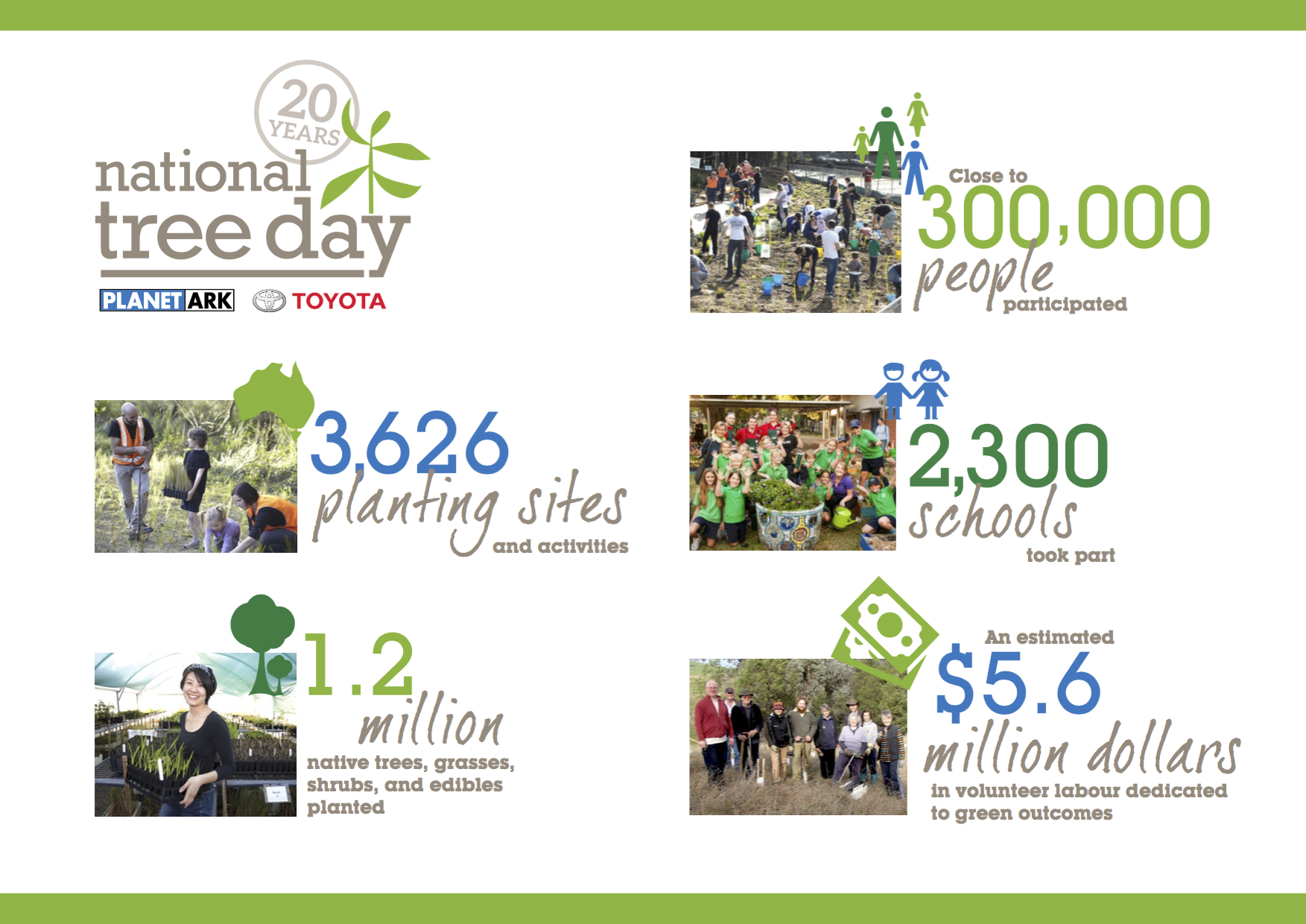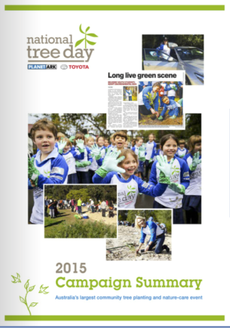 The Results Are In
Planet Ark's biggest campaign, National Tree Day, has continued to bear fruit for the environment and for the people involved with this year being the biggest ever. We had more sites, more activities and more plants that ever before.
Engaged Community
Around 300,000 committed and engaged Australians got involved in Tree Day activities at more than 2,300 schools and hundreds of sites by run Landcare and BushCare groups, community networks and workplaces. Our Major Sponsor Toyota helped out around the country and made the whole event possible while sponsor Bunnings Warehouse pitched in at schools and in-store.
Positive Environmental Action
All that volunteered labour which helped plant 1.2 million native trees, shrubs, grasses and, edibles and has been valued at $5.6 million a great outcome for the environment.
Learn More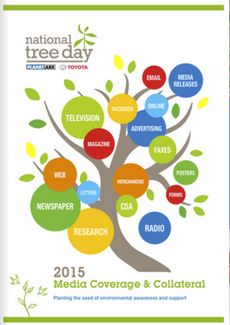 Find out what else we've achieved in 2015 and what new things we've got planned in 2016. Check out our National Tree Day 2015 e-Report, as well as our Media Coverage & Collateral e-Compile.
Next Steps

National Tree Day is a great day to develop a deeper connection with nature.
Mark your calendars for this year - Sunday July 31st is National Tree Day and Friday July 29th is Schools Tree Day.
But don't limit yourself to just one day. There are amazing social, financial, environmental, health and well-being values associated with time in nature. So how can you reap the rewards of green time after Tree Day?
Join your local Landcare or Bushcare group
Register for Tree Day 2016 now.
And remember, we live in one of the most beautiful countries in the world so get outside and enjoy it. Take the kids, grand-kids, nieces and nephews camping or to the park. Have lunch outside or go for an afternoon walk. It'll do you good.