Tree Day at work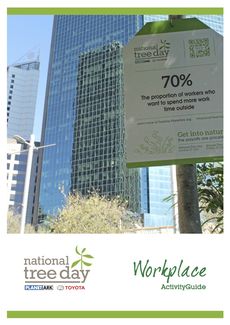 Download the Tree Day Workplace Activity Guide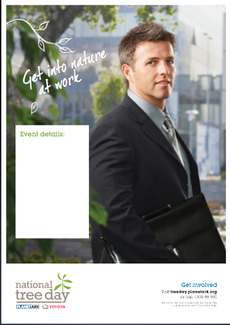 Promote your workplace event with our adaptable Tree Day poster
Research released by Planet Ark shows that Australians are willing to give up an average of $3,674* pay to be able to work in a more natural workplace but 28% of workers can't see any natural features from their workspace. It also show's that having plants around the office helps workers recover from tiredness more quickly, reduces the presence of airborne bacteria and increases productivity.
National Tree Day is a great opportunity for workplaces to bring a bit more nature into the workplace or to encourage staff to get outside. Activities could include
Planting trees in the garden,
Hosting a green morning or afternoon tea,
Giving staff plants for their desks or to take home.
For more information on these and other National Tree Day activities download the Workplace Activity Guide.
Once you decide on what to do make sure you register your activity with us so your achievements are added to the national totals.
*$3,674 based on a $70,000 salary.
Workplace Activity Guide (3.41MB pdf file)
This Workplace Activity Guide outlines a range of activities for Tree Day activities and ways that workplaces can make their activities dynamic and engaging.

Documents marked with

may only be available in PDF format. If you don't have Adobe Acrobat (or the reader), a FREE reader is available from Adobe.